Digital Asset Management in the Global Enterprise
World economic forces and the pervasive nature of web, social media, and mobile technologies have created significant marketing challenges for global enterprises. Organizations have started deploying enterprise-grade creative workflow technologies that can produce consistently branded, cross-media assets and campaigns more quickly than ever before.
At the heart of this new model is the digital asset management solution, which offers a centralized location for the storage, organization, management, access, approval, conversion, and distribution of digital media files.
In this whitepaper, learn more about DAM solutions and how they can can help you do the following: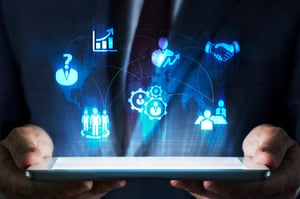 Increase marketing ROI and effectiveness
Gain a competitive advantage
Mitigate risk
Create new revenue streams