Ebook
Evaluating Cloud Migration Readiness: Understanding Your Journey to the Cloud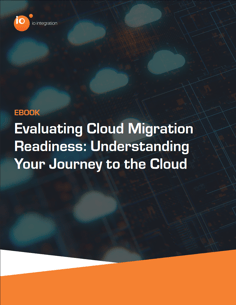 Marketing and creative teams are realizing the benefits of moving their workloads to the cloud: In 2021, public cloud services grew 18.4% year-over-year, and it's expected that the global cloud computing market will have an annual growth rate of 16.3% all the way through 2026.
In this ebook, we cover both the process of making the cloud journey and how to prepare for it so that the transition is seamless and all of the benefits can be realized.
Key Topics Include:
Core Steps of the Cloud Migration Journey
The step-by-step process of moving your business to the cloud as efficiently as possible.
What to Have in Place prior to a Cloud Migration

The journey to the cloud starts before you put your plan in motion — learn what you need to do before executing your migration strategy.