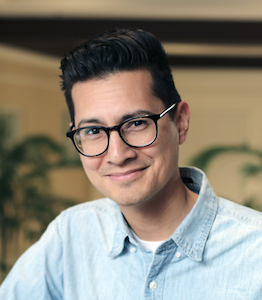 3 Tips To Implement A Project Management Solution for Work From Home Employees
Working efficiently has been something we have all been striving towards for quite some time and working well remotely is even more pressing given the current pandemic. We are seeing this need more and more with the clients in the creative space. Below is a primer on how to get up and running with a solution for managing projects for remote workers.
1. Assess the Needs
Needs assessment is necessary to accurately scope the solution. Simply put, scope defines what will be solved. With a comprehensive approach to project management, you can cover everything from finance, time tracking, approvals, expenses, multiple time zones, currency, billing rates, and more. However, if you need to stand up a solution quickly, we recommend using an Agile approach. If you are not familiar with Agile, it is simply a performance mindset that allows you to quickly create, respond to change and deal with uncertainty. With this mindset, you can aim to have a smaller solution up and running quickly instead of trying to solve all your company's issues at one time.
People, Process and Data
Starting with People, focus on one group whose process you can solve for.
How many people are you solving for?
What teams are they part of?
What Roles do they play?
Next, identify a process that could most benefit from automation and better collaboration. Create a rough model of how that process plays out. An easy way is to identify how your team receives work for this process.
What is the intake process?
Who does it need to go to, and in what order?
Is there an approval that needs to take place?
Finally, how do you deliver to your customers, both internally and externally? Identify what needs to happen for that to take place. Is there information needed to get your project up and running? Do you find yourself constantly following up for the same kinds of data you need?
Specifications for deliverables
Campaign Directives
Creative Direction
2. Deploying the Solution
Now comes the fun part. Armed with the information collected in the assessment, it's time to configure your Project Management Solution!
Once again, we build upon the People, Process and Data.
People
On the People side, users will be entered into the system and assigned teams & roles to facilitate adding them to projects and tasks.
Process
The process can be mapped to tasks and approval cycles within a project. Once this is established, project information can be saved as a template, allowing for easier project creation and management.
Data
The Data, creative direction and specifications, can be put into custom intake forms. We can make the information in these forms required, cutting down on unnecessary communication and streamlining your project process from the beginning.
Start Small
Once these 3 things are setup and agreed upon, it's time to start using the system. Use a small group to pilot the solution and focus on optimizing the solution to that team. You may need to make some small tweaks to the system as you learn more about how your team works in this new environment. Learn by doing! Experience is a great teacher and we can leverage this in the Agile methodology.
3. Expanding the User Base
After you've gone through the above exercise and things are running smoothly with your initial team, it's time to expand and include more teams or other processes. Take the lessons learned during deployment towards the next team or process you solve for. Feel free to re-use templates, forms and roles as a basis for a new solution. You may find that with a few tweaks, you can easily create a new template and custom form for a new team or process.
This is essentially the beauty of starting small and iterating on your process. If you were to create all processes at once, you may have to redo work because as you learned and used the tool, your process got better or more efficient. Wouldn't it cost more time to build and then go back and retool versus create as you go? Doing too much at once can lead to sunk costs, instead of iterating on what is working.
Work with an expert
IO Integration has extensive expertise with marketing production and creative operations and can offer guidance around what we've seen work with past clients. We are a proponent of working with an Agile mindset. It advocates adaptive planning, early delivery, and encourages rapid and flexible response to change.
Contact us today for a quick evaluation to identify your remote workforce requirements.
About Tim Grey
Tim has over 10 years of experience working in creative production for large studios and brands in the fashion and beauty industries. His creative and technology experience in the fields of digital asset management, product information management, project management and creative production workflow bring a hands-on insight to the implementation process. At IO Integration, Tim facilitates discovery and implementation for Project Management, Digital Asset Management, and Creative Production systems.