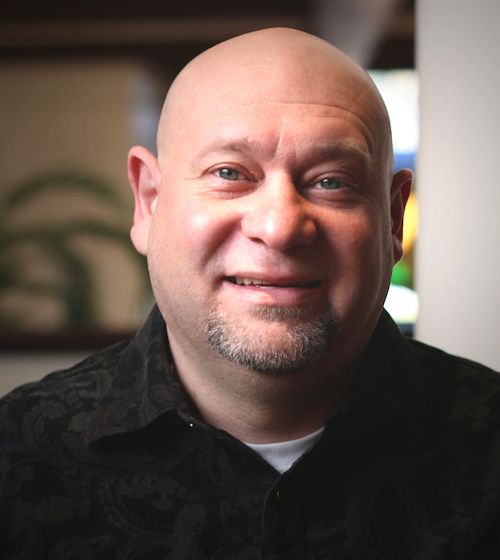 DALIM ES Product Updates from WWTM – 2019
Every year I have the opportunity to travel to Kehl, Germany, to join my fellow DALIM professional colleagues from across the world at DALIM's World Wide Technical Meeting. WWTM is not only an excellent opportunity to share ideas and network with my fellow engineers but allow DALIM the chance to share near term software releases and future concepts for their products. DALIM spends the first two days presenting their vision of the future of ES and TWIST then provide us with two days of intensive training on existing and soon to be released products.
ES6
As my co-worker Lou Monaghan wrote in his blog entry about ES 6 beta training, DALIM is introducing substantial advances with ES 6. One of the advantages of attending WWTM five months after the beta-release training is seeing the progress DALIM's development and engineering teams have made developing the product and implementing improvements we requested during beta training. I am most excited to see the continued improvements in ES's Job Ticket Layout (JTL) interface and the development of their planning and project management module.
Job Ticket Layout
As Lou mentioned in his article, DALIM has converted the JTL interface to HTML 5, similarly to how they improved the workflow editor in ES 5.5. In addition to this very welcome change, they have merged editing custom Desktops into to the same interface. Custom Desktops have become key to providing the best possible user experience in ES. Easing creation and shortening the time required to make changes to existing Desktops is crucial for effective administration. Additionally, the merger presents a uniform approach to customizing ES's interface.
Planning and Project Management
One of the features that Lou did not mention is the new planning module. DALIM has made great strides in improving this module in the past five months. I was able to utilize the new features during the hands-on training portion of WWTM to quickly create a Gantt chart plan, which automatically tied to the project workflow, providing automated updating of the stages in the chart as my project progressed. DALIM's planning module will be particularly useful for clients who do not currently utilize planning software in or their organization or department
Long Range Roadmap
One of the most exciting parts of WWTM is DALIM's presentation of the product roadmap. The roadmap presents a clear vision of DALIM plans to integrate new technologies and ready their products for the future. API First and Cloud Ready Architecture are two of the most intriguing changes to DALIM's products that they presented.
API First
Application Programming Interfaces are now a core requirement in business software. API's provide hooks into the software using industry-standard methodologies. These hooks allow other software to access both the product's data and, in many cases, primary functionality. No single piece of software can become an island within corporate IT solutions, and API's are the key allowing the sharing of information and functions strengthing the solutions IT provide their internal and external customers.
While DALIM has provided APIs for years, the APIs have never had access to the product's full functionality or lagged behind the primary interfaces in having new features exposed to them. Bearing this in mind, DALIM has chosen to switch to an API First model. API First requires all functionality to come through the API, including by the interfaces that DALIM provides. DALIM has chosen GraphQL, an API standard initially developed by Facebook, and released as open-source in 2015 to be managed by graphql.org.
This essential change in the future development of DALIM's products creates tremendous value for their clients, supplying them the flexibility they'll need to integrate DALIM's software into a complete solution for their teams.
Cloud Ready Architecture
While it is currently possible to run DALIM ES and TWIST on cloud servers, they can not take full advantage of the emerging capabilities of cloud computing. DALIM plans to make it possible to utilize these innovations in future releases of their software.
ES will become more modular, allowing it to be container complaint and providing scalability. The ability to easily containerize the product enables clients to take advantage of new cloud offerings such as Container As A Service (CaaS) and Serverless deployments.
Another fascinating and developing cloud technology is Workflow As A Service (WaaS). WaaS allows developers to offer microservices. Future versions of TWIST will use the WaaS development model. Combining a TWIST container with Docker and Kubernetes, an open-source container management system, a workflow can be presented as a service and configured to scale on-demand automatically. Kubernetes will launch additional containers to handle heavy loads, then shut them down when they are no longer required. These WaaS technologies make creating a new service for your clients much more cost-effective as you only need to pay for the processing power you require, and your solution will scale with little or no effort if it becomes wildly popular.
Both API First and Cloud Ready Architecture present intriguing options for how we'll use DALIM's offerings and the scope of solutions we can provide our end users.
About Ryan From
Ryan began his career in the graphic arts in the 90's and has watched those industry technologies transform into the enterprise marketing production solutions that we see today. As a part of IO Integration's Professional Services, Ryan leverages his industry and product expertise to help clients make informed decisions about hardware, software and process improvements. Ryan specializes in understanding a client's creative operations workflow requirements and working with them to streamline production workflows and increase efficiencies. When he is not working, you can find Ryan on most weekends riding or racing dirt bikes.