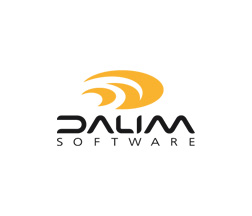 Proofing Software at the Heart of Marketing Operations
This article originally appeared on the DALIM Software Blog and we think our readers will find it useful.

How can you increase turnaround time?
Speed up your online proofing. 92% of marketers say the biggest reason for missed deadlines are approval delays. It used to be that the only way to review a document was as a printed piece—originally direct from a press and, later, from a digital printer. While they were certainly a good representation of the final piece, the challenge was, "how can you make the process faster?"
Online proofing will quickly eliminate extra steps and email chaos. It is about getting everyone to work together. The result is an accelerated, collaborative progress even for complex, visually-rich campaigns.
Online proofing features that you should expect
A good online proofing system has most—if not all— of the following features:
Review/approval status: This allows management to see where a project is, in the review cycle. Particularly if someone is holding up ap project it is good to know who it is, and try to put the project back on track. The history of the review process—including all edits—is also very important to collect.
Works with any rich media: Online proofing should support a wide variety of file types, including images, videos, layouts, web pages, product revisions, packaging, catalogs; even AR files
Digital asset management (DAM): Paired with a DAM, all of your digital assets are in one place, allowing you to collaborate easily from a central database.
High-resolution viewer: Zoom in as close as possible (even at the pixel level) make sure everything is OK.
Virtual (version) compare: This shows you exactly where changes have been made to a document. Even the smallest alterations are easy to detect, review, approve, archive and search.
Exceptional color management: For those who require extreme color accuracy, a color-managed proofing system is imperative. A closed-loop system can ensure that everyone sees color exactly the way it will be produced.
Mark-ups and comments: A good system allows reviewers to annotate, add comments, and request changes—even via mobile—in the document for all to see. This includes the ability to type edits, when necessary.
Work on the right version: A good online proofing system will make sure that the reviewer edits the right version; not an outdated one.
Make sure you're in compliance: In many industries—particularly pharmaceuticals—it is critical that the review and approval process is recorded accurately for compliance. If not done correctly—and particularly if a package is printed incorrectly—there can be legal implications, fines, and perhaps a loss in customer trust. In one centralized online proofing system, this is no problem.

Make sure you're not color-blind
There are some industries—particularly fashion—where color matching is imperative. Whether you're looking at a RGB photo, a complete CMYK catalog page or a complex packaging job with spot colors, viewing documents in a color-controlled environment must be accurate and simple. If done correctly, a color calibrated monitor-based system saves time and money compared to a printed proof, ensuring color-true brand consistency across all media.
A good soft proof color rendering matches the printed end result. It should be verified by the independent Fogra Institut (FograCert). A good server-based closed-loop calibration system makes periodic quality assurance tests easy, even at remote sites.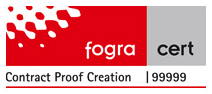 The problem with email as a review process
At least emails send digital proofs. However, it is still difficult to track them. You might not know if someone received the message. Even with deadlines, they may not be returned at the same time. Because editing tools are not commonplace, the comments are made on the message; not the proof.
So, those making the edits still have to compile the results. And, because people might have differing opinions but cannot collaborate—certainly not real time—a second round of reviews and edits could be required. This inevitable causes overdue, late projects with missed deadlines.
Sending emails does not show the status of the review and approval process. It does not collect comments efficiently. And, there is weaker—if any—version control.
To Summarize
So, a good online softproofing system streamlines the review and approval process. It means that projects are reviewed and approved quicker, taking less time, which means the project is ultimately produced faster.
Designers and reviewers are no longer disturbed by long conference calls, and inaccurate edits and instructions. They get easier access to the documents, which makes it simpler for them to participate.
The content owners save costs for hard-copy proofs, which can be quickly and seamlessly sent to sites around the world—and everyone is assured of working on the same, updated version. This provides much more control, tracking, and fewer errors.
Implementing online proofing is an easy way to take back project time, reduce costs, and eliminate confusing processes. Combined with an asset management system and an effective workflow, it creates the most efficient way to get work reviewed and approved—or, in other words, done.
To Learn More About Review and Approval, Download our White Paper:
Managing the Review and Approval of Digital Assets
About DALIM Sofware
At DALIM SOFTWARE, we believe technology and creativity work best together. We've been designing innovative productivity workflow and communication software for over 30 years. Our long-standing customers are proof that DALIM SOFTWARE grows and adapts with your business.