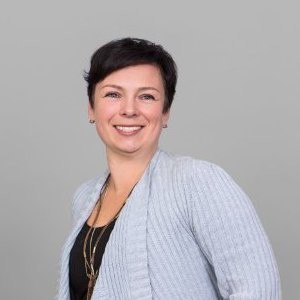 The Complete Guide to Surviving Henry Stewart DAM New York 2018
digital asset management | marketing technology | best practices
This blog by Maria Osipova, VP of Marketing at MediaValet originally appeared on the MediaValet Blog and we think our readers will find it useful.
Organizations that focus their content management efforts as a core of their digital strategy make better decisions.
Spring is finally in the air, which can only mean one thing: Henry Stewart DAM New York 2018 is right around the corner!
On May 3rd and 4th, digital asset management novices and veterans will gather in New York to explore the art and practice of managing digital media. And, with over 100 speakers and 60 sessions exploring everything DAM, how do you make the most of the show?
To help you manage the trade show process from start-to-finish, we've assembled this complete guide to surviving Henry Stewart DAM New York. Check it out for ideas to implement before, during and after DAM New York 2018. (Still need to register? Make sure you use our promo code IOI100 to get $100 off.)
Before the Show
Understand Your Company's Needs


If you're heading to DAM New York to explore potential DAM solutions, make sure you have an outline of your company's use case and requirements. Some factors to understand are:
How much storage you need
Which types of files you have
What key features you need
Which departments will use the platform
Possible integrations into other IT or MarTech solutions
The business outcomes you're hoping to achieve
An implementation time line
Working with your company to get a clear understanding of your digital asset management needs is crucial to having meaningful conversations with vendors at DAM New York and navigating the DAM landscape.
Set Your Goals


Before attending (or even registering for) a tradeshow, it's important to understand what your goals are. Take the time to write out what you want to achieve from DAM New York 2018 - and be specific! Try to avoid generic phrases like "learn more about digital asset management". Here are some examples of possible goals:
Create a shortlist of 3 DAM vendors to further explore after the show
Connect with consultants that understand my industry and use case
Learn best practices around managing metadata in my DAM system
Tradeshows are always more overwhelming than originally anticipated but it's important to stay on track. Creating goals adds clarity to what presentations you should attend and which vendors you should visit in the exhibit hall.
Come up with a Game Plan


With recognized industry experts and thought leaders, like Theresa Regli from Real Story Group and John Horodynski from Optimity Advisors, there are plenty of amazing sessions at Henry Stewart DAM New York, but sadly, you can't attend all of them.
Prioritize your sessions from must-sees to nice-to-sees. From there you can set a schedule for yourself to make sure you don't miss anything. Be sure to also leave yourself enough time to hit the exhibit hall – you can learn just as much from networking with consultants and vendors, especially if you have use-case specific or highly technical questions.
Research Ahead of Time
The exhibit hall isn't where you should be first learning about the vendors – it's where you should be asking the tough questions, getting to know the people behind the product and understanding which vendors are the best fit for your team. Review which vendors will be at DAM New York 2018 (MediaValet will be there) and research them ahead of time. Knowing the general scope of their offerings will help you get the most from your conversation at the vendor booth.
Book Meetings In Advance
Is there a vendor or a speaker that you want to learn from? Shoot them a message and see if they're available for a one-on-one! A quick coffee meeting is a casual way to learn more about their history, ask questions around their expertise and get their opinion on important topics. Many of them will be flattered to be asked and more than happy to meet up.
Leverage Social Media
If you have a specific question, topic you want to discuss or industry you want to connect with, use the trade show hashtag (#DAMNY) to find people or companies with answers. Most Henry Stewart DAM attendees will be following the hashtag, making it a great way to interact with other attendees before the show.
During the Show
Double Check the Schedule


The first thing to do after getting your registration badge is to double check the schedule. Last minute changes are rare – but they do happen! Review your own schedule and make changes to your game plan, as needed.
Spend Your Time Efficiently


You have your schedule – stick to it! Only attend the presentations you're interested in and that will help you meet your goals, as outlined before the show. It's easy to pass time at a trade show but before you know it, you'll run yourself ragged before you've ticked off your to-dos for the day.
Also, make sure you also leave some time open for impromptu meetings that come up with the attendees you meet.
Learn from Others' Expertise


Networking can be one of the most valuable things to do at a trade show, yet people get shy or busy and end up coming back home with no new contacts, besides vendors that want their business.
At DAM New York, there are plenty of opportunities to meet new people during breakfast and lunch, in the exhibit or between sessions. Take the time to find people who have similar use cases to your own and learn from their experience.
Get to Know the Vendors


DAM New York is the perfect time get a feel for the different vendors and their personalities. Check out each vendor as you're wandering the exhibit and analyze how "keen" they are on the floor. Are they actively engaging the people at the show or just playing on their phones waiting for someone to approach them? It will allow you to get to know each vendor as people, rather than just the product and build lasting relationships.
Set Post-Show Meetings


At trade shows, especially ones like DAM New York, it's common to arrange a follow-up meeting. If you meet someone that you'd like to reconnect with, don't wait to book a follow up call when you get back. Take out your calendar (we all have our phones nowadays) and book one in at the show! You can always move it around when you get back, if needed, but having a set day and time on record makes it much easier to touch base.
Make sure you give a realistic timeline for when you'll be ready to jump on a call. The first week back after a tradeshow is always a little hectic, so give yourself at least a week to play catch up.
Don't Just Collect Brochures


When you're walking the exhibit hall, sometimes it can be tempting to grab every brochure you can, then review each vendor later. But, brochures are meant to be supplementary to the conversations you have with each exhibitor. The information found on a company's brochures can usually be found online, so if you solely focus on brochure collecting, you won't take advantage of the additional knowledge you can gain by having personalized, one-to-one conversations at each booth. Save the brochures for after you've had a chance to talk to them.
Request to Have Info Emailed to You


You're at a tradeshow for digital asset management! That means, hypothetically, everything should be available to you in a digital format. Save yourself the trouble of carrying around brochures (and other collateral) and request to have them emailed to you instead. Many vendors will just send them via their DAM system, which will also give you a chance to see the solution in action. Make sure you're organizing the brochures as you go, so you can easily find them after the show.
Take Notes as You Go


While sometimes it can be inconvenient to take a journal around with you, taking notes is a must! At DAM New York, you'll be attending 5+ sessions each day, meeting new people and visiting different booths, so you'll probably overestimate how much you can actually remember. By jotting down a few key points from each presentation or interaction, you'll be able to head home with clear, concise points of action that you can bring to your team.
After the Show
Summarize and Share Your Learnings


The ROI on attending Henry Stewart DAM New York can increase exponentially if you share what you learned across your team (or company). One of the first things to do when you get back is to summarize your learning experience into a concise and easy-to-read format (PowerPoint, Word document, email – whatever you choose), so it can be shared with relevant teams and individuals. This can include sessions you attended, vendors you met – anything you think is worth noting!
If you're in the process of buying a DAM, it's even more important to share your findings with potential decision makers, as it'll allow you to have a discussion about the findings and set clear next steps for the evaluation process.
Request Your Favorite Presentation Decks


If there were any presentations you found particularly useful or interesting, don't be afraid to reach out and ask the organizers from DAM New York or the speaker for the presentation slides! It'll refresh your own memory on details from the presentation and you'll be able to share the slides with others on your team.
Read Henry Stewart DAM New York Summary Posts


Trade show summaries can be useful for getting the "spark notes" on sessions you didn't attend and refreshing your memory on sessions you did. They're the perfect way to realize the key trends in digital asset management for 2018 and see some of the highlights you may have overlooked.
Let's Meet at Henry Stewart DAM New York!
We hope this guide helps you have a successful two days at DAM New York and we hope to meet you there! Stop by the IO Integration and MediaValet booths #19 & #20 and see how you can take the management of your Digital Assets to the next level!
About Maria Osipova
VP Marketing at MediaValet Inc. I run marketing and business development for MediaValet - the fastest growing, Digital Asset Management SaaS company and a Microsoft Gold Partner. Managing a team focused on demand generation, account expansion, brand building, content strategy, sales enablement, web, PR/IR and SEO/SEM, I'm responsible for the growth of company revenue and creating exceptional customer journey. I thrive in high growth environments and bring determination, passion and creativity that drive companies with incredible ideas to market success. Known for building high-performing teams, I create environments for career growth and achievement, developing exceptional people, engineering repeatable processes, scaling through technology and removing barriers to success. Expertise: - Data-driven, technology enabled marketing that drives revenue - Business development via combination of inbound strategies and outbound teams - Sales alignment, sales enablement strategies and content Awards: - Global Partner of the Year Award for Microsoft Customer Experience Finalist 2017 - Microsoft Canada Modern Marketing Innovation Award 2016 - Global Finalist for Microsoft Modern Marketing Partner of the Year 2016