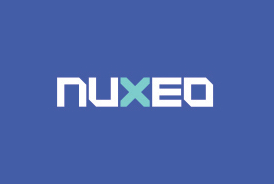 By: Nuxeo on February 20th, 2020
Accelerating Ideas To Market
digital asset management | marketing technology | creative operations
This article by Alan Porter, Director of Product Marketing at Nuxeo (an IO Integration Alliance Partner) originally appeared on the Nuxeo Blog and we think our readers will find it informative.
Our interactions as consumers of goods and services are changing, and so are our expectations. We now expect to go online and conduct transactions immediately and see the results almost as quickly. Need something? Order it from my phone. It arrives the next day.
But what about the companies that create these goods and services? What does this evolution in buyer behavior mean for them? Introducing new goods and services to differentiate the brand, at a speed that matches the customer expectation, has become a key brand differentiator in trend-driven markets. Getting ideas to market has become a business imperative, brands need to evolve all the time, constantly change and interact better with the customers.
The pace of many markets is continuing to accelerate in response to new, smaller niche brands and more direct-to-consumer distribution channels and sales models. Top-performing companies make speed to market a priority and get faster and faster. Companies that take that strategic approach have seen orders of magnitude improvement in the time it takes to deliver a new product to market.
As Jeb Gleason-Allurd, the Editor in Chief of the Global Cosmetics Industry magazine put it in a recent column:
Trustworthy brands (are) obvious winners in uncertain times, but the execution is easier said than done. Those who do it right will be well rewarded. And so will their customers.
Connecting Content with Data
Any rapidly evolving market requires brands to move new ideas and product updates to market quickly and efficiently by connecting cross-functional teams with the right data and assets from development to launch.

One proven way to connect across the functional boundaries: use a common language among the various stakeholders to direct product development in a way that best achieves a brand's goals. Creative content assets aligned with business systems provide the foundation for that common frame of reference.
Creative assets were once thought to fit entirely within the purview of marketing operations, but in successful companies that is no longer the case. The most nimble and fast-growing brands understand that creative assets impact not just marketing, but the full idea-to-shelf lifecycle, from product design to customer experience.
Even when businesses recognize the inherent value of creative assets, there are still gaps in the practical application of this understanding across the product development and delivery lifecycle.
While creative assets may exist across the enterprise:
Assets aren't leveraged early in the product lifecycle
Assets exist separate from data
Data sits in disparate systems
Assets and data aren't available across the organization
Where to Leverage Creative Assets in the Product Lifecycle
While there are creative assets across the organization, we have identified the following seven touch points on the product development and delivery lifecycle where linking assets to data can drive the most value, and help speed up the time to market.
Materials Library
A reference library of elements that designers apply to a new product. By using digital asset management to link material information to business systems that allow access to information about suppliers, pricing, and materials availability, companies can quickly evaluate the impact of new materials or ingredients, or be better positioned to develop turn-key pre-mixed and configured ingredients designed to meet certain trend-based requirements.
Design and Prototyping
The creation of prototypes for sell-in and manufacturing approval is a key part of the product development process. The quicker and more accurate it is, the less need for iteration later. Fast-moving companies have found that technical research teams that "show not tell" the rest of the enterprise (and marketing in particular) product properties and designs to ensure that everyone is on the same page produce more consistent results with fewer changes. These could also include the management of 3D renditions and virtual prototypes linked to product information systems.
Photo studio
Fast-moving companies have either developed their own in-house studios or are working more collaboratively with their partner agencies to remove duplication of effort and develop high-volume, highly-structured product or lifestyle photography and video with
well-defined outputs. Developing an automated fully-auditable work-in-progress management process across global marketing and distributed creative teams makes the creative process more efficient and cost effective.
Campaign Development
Product driven marketing campaigns need to ensure that photography, video, copy, and other unstructured campaign content are all aligned. This can be achieved by developing a centralized managed collection of content and metadata from upstream creative processes for distribution to marketing, retail, and sales channels.
Packaging Design
It is essential to link the creative design of packaging and labels, with the correct technical and legal requirements. Companies can increase speed to market, using asset management to inform a design trend using turn-key components, rather than every package being a ground-up custom design. Having the final package early enough for testing is a critical element for success.
Content Hubs
Point of sale operations are not always aware of upstream content, offers, or campaigns, which can lead to inconsistent brand messaging and confusing customer experiences. Linking content and data allows for the collection of content and metadata from upstream creative processes for distribution to marketing, retail, and sales channels.
Product Knowledge Management
For sales and support staff to deliver the best customer experience, they need to have knowledge: product options, on-sale dates, promotions, and so on. A managed collection of product information, including visuals, documentation, and metadata, is needed to support sellers and customer support.
Pulling content and data together as needed allows leading nimble companies to deliver a succinct, distinct brand story that is communicated in a truly holistic way.
Taking a Product Asset Management Approach
To really drive improvements in time to market and decrease the time frame between idea and delivery, we need to retool the dated supply chain model in light of today's fast-paced, on-demand digital consumer. As discussed earlier, that means:
Having a common holistic brand story
Taking a "show don't tell" approach
Using visuals and connected data as the foundation for a common language among stakeholders
Linking creative content and business systems
Understanding the process from idea to delivery, and support as a continuous cross-functional lifecycle
In short, this can all be achieved and supported with a consistent view of product-related assets and associated data throughout the product value chain, in turn driving revenue growth through reduced time to market.
At Nuxeo we refer to this as a Product Asset Management approach. The Nuxeo Platform accelerates your ideas to market by connecting content assets to data throughout the product lifecycle from ideation to support. The result is a more efficient digital supply chain, and an increase in the value of your assets.
To learn more about the Nuxeo Platform and how your brand can accelerate ideas to market, schedule a free consultation with an IO Integration Solutions Expert Today.