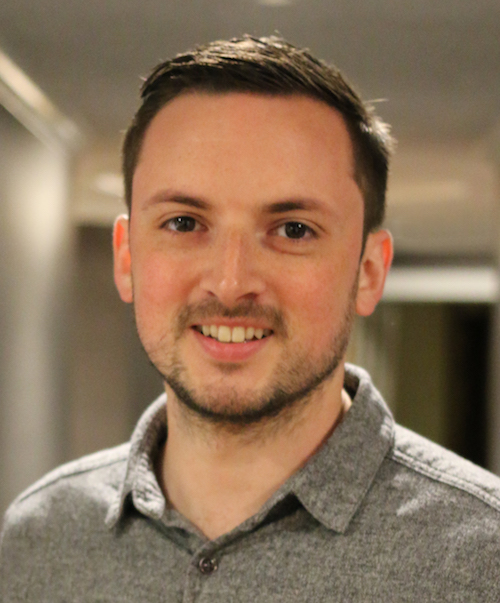 Creative Operations: How Transparency Creates Value
Transparency in terms of information is an essential trait when it comes to collaboration between different teams and departments within an organization. Conversely, the lack of visibility impairs real-time decision-making, causing project delays and higher costs.
The term "creative operations" is applied to the systems, practices, and platforms that enable organizations to operate at peak creative productivity. In this article, we'll discuss the value of transparency when dealing with creative operations issues.
Key Questions for Creative Operations
Before moving to address the problem of transparency in creative operations, ask yourself the following questions.
Does your boss care about solving these issues?
Getting your boss and other key stakeholders on board is vitally important. This involves two steps: convincing them that transparency is an issue, and convincing them that it's an issue worth solving.
To make the case for greater organizational transparency, focus on the negative impact if transparency is absent. For example, the same data might be circulating among multiple systems, because there's no integration between them and no way to share information. Eventually, this data will be copied incorrectly or get lost, harming the entire organization.
What visibility do you currently have?
If you don't have actual data to reflect the performance of your work, the changes that have been made, or the limitations (such as copyrights) that you faced, you may be forced to resort to inference or guesswork. The less visibility you have, the more problems you'll have when making decisions that affect the bottom line.
How many teams are involved?
Transparency is an easier sell when the issue affects a greater number of teams. For example, creative operations might be something that primarily affects the marketing department, but it will have repercussions across the entire organization. Justifying the need for transparency throughout your business is less difficult than justifying it for a single team or department.
Do you have anyone looking at the problem?
You may already have someone examining the issue of transparency, whether internally or externally. This party should be assessing the problems caused by the lack of transparency, and how to solve them consistently and coherently.
If you need advice on how to improve your data or systems, working with a skilled, knowledgeable, and experienced partner like IOI can be tremendously valuable. Getting executive buy-in for the problem of transparency is a challenge unless it's an organization-wide initiative. This is where it can be beneficial to have an impartial third party who understands how the lack of transparency is affecting the company as a whole.
The Solution to Successful Creative Operations
In recent years, the popularity of having a dedicated creative operations team has grown significantly. Applications such as digital asset management (DAM) systems, workflow tools, project management tools, and approval tools are meant to address the needs of creative operations teams.
Forming a creative operations team is highly valuable once your organization has reached a certain size. If this is your first creative operations initiative, be forewarned that it will likely need a good number of changes and transitions—after all, you'll be changing systems that have been in place since the very beginning of your business.
Building a mature creative operations team from scratch will involve a few growing pains, but the benefits will be transformative for your organization. Initially, the team should start by doing high-level analyses of your business mission and other abstract topics. They can gradually become more granular, confronting issues such as how to bridge the gap between financial and project management data.
3 Benefits of Transparency in Creative Operations
1. Improved collaboration and project delivery
Greater transparency helps you bring together the disconnected threads of your workflow, in order to fix the pain points that you face during the project life cycle. All employees can understand the tasks they should be working on and when they need to be completed.
2. Better resource planning
In addition, greater transparency gives your team a more accurate picture of the work that's coming down the pipe for them. By collecting and analyzing more data, your timelines and budgets will become more accurate.
For example, a project may seem "successful" because it was delivered on time. However, increased transparency will reveal that employees had to work nights and weekends to meet the deadline, and there was so much money spent on outsourcing that you actually made very little profit.
Defining success with clear, transparent criteria is crucial, so that you have a better picture of the type of projects that you want to pursue in the future.
3. Lower costs through system consolidation
Entering the same data into multiple systems doesn't just waste employees' time; it also increases the chance of incorrect or out-of-date information. By combining or integrating these multiple systems, it becomes easier for employees to enjoy access to real-time, accurate information.
Conclusion
If you've never done it before, building a strong, mature creative operations team can be a significant challenge. Fortunately, working with a technology partner who truly understands your company's situation, needs, and business objectives can go a long way to help.
When both parties put in the effort at the beginning to establish a strong working relationship, you'll be rewarded with a partner that better knows you and can propose the right solutions for your creative processes.
Need advice or assistance with building your creative operations team? Reach out to IOI and let us know how we can help.
About Martyn Cook
Martyn Cook, Client Solutions Director, IO Integration is an influential strategist with the demonstrated ability to communicate, present, and influence credibly and effectively at all levels of a customer's organization from C-Level to end user. Providing a consultative and analytical sales approach I am able to advise on industry trends, opportunities and challenges impacting customers whilst offering a solution.