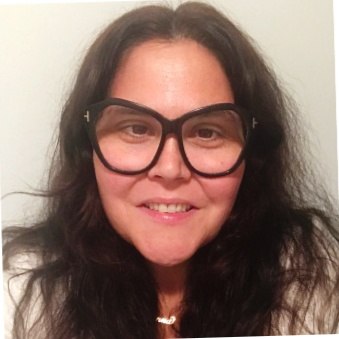 Customer Success: How to ensure long-term Success for Marketing and Creative Operations Technologies
I recently became the first ever Customer Success Manager (CSM) at IO Integration. This means it is now officially my job to make sure that IOI customers stay IOI customers. It means making sure our clients have solutions, technologies, and services that are aligned with their desired outcomes. Fortunately, I have a team of smart, driven, innovative, and customer-minded individuals to help me help our customers. When marketing and creative operations leaders come to us for advice on making technology decisions, I know we have the expertise and experience to guide them to the best solutions to meet their needs.
But, I also know that a great CSM possesses a quality that is more than a line item on a resume, and that is a passion for helping customers. I now have a role where I get to focus that passion and enthusiasm into continuously sharing information and advising customers on ways their companies can achieve long-term success with their marketing and creative operations technology investments.
At IO Integration, we understand that technology is a major investment for any organization. As a technology partner, we take responsibility for the success of these investments. We define success as our clients achieving maximum results from their chosen solutions. Customer success engagement is crucial to helping our customers build their best marketing and creative technology stacks and we look forward to working with you from day one of your journey as an IOI customer.
My Top 5 Tips to Ensure Long-term Success of Technology investments.
1. Make the most of your current technologies.
It's important to set a cadence for reexamining the problem(s) you purchased your technologies to solve. Reach out to your internal and external users and stakeholders and ask them if their needs and requirements are being met. Pay attention to new feature announcements. If you don't understand how or if these new features can help you optimize the way you work, be sure to reach out to your technology partner to get more information.
2. Review your existing technology solutions.
It's important to identify things that are working well for your company. If you have defined use cases it's necessary to review them to see if modifications need to be made to reflect changes in work requirements. It's also crucial to establish a way to measure your results so that you know if you are getting the ROI you expected from your technology investment. If you are meeting your business goals look for ways you can even further optimize your solutions for future business opportunities and more work.
3. Evaluate your system on a regular basis.
Do your best to address technology issues as they arise. Schedule solution review sessions including all system integrations. Know the product release schedule if applicable and forecast the best times to do system upgrades and make enhancements. If possible attend user group events to talk to others who are using the same technologies.
4. Prioritize user adoption.
For your technologies to be successful, fully utilized, and popular, users must understand why the system is beneficial to them and how it makes their jobs easier. Identify executive sponsors and leaders in the company who are utilizing existing technologies and loving the experience. Establish clear communication channels for announcing changes, updates, training and expectations. Find ways to promote your solution to keep the momentum going. You want to create a positive emotional response to your investments so that users feel good about the tools they depend on to get their jobs done efficiently.
5. Work with an outside expert.
Obviously, I think this is the most important way to succeed and get the most from your technology investments. Partners work to maintain close relationships with vendors to offer enhanced support resources. These technology partners are also working with multiple customers with similar desired outcomes and business problems. They have the experience to help guide you and make decisions more efficiently so that you can focus on your core business responsibilities and job tasks. Ideally you should find partners with end-to-end service offerings including discovery services, business analysis, project management, solutions development, support, training and customer success.
Although my CSM role is just starting, IOI has done a great job of managing and maintaining happy customers. I look forward continuing this great work with our customers and the global team here at IO Integration.
Stay tuned for my bi-weekly blog posts where I'll be expanding and exploring these topics and recommendations. Please feel free to contact me jenna.mackillop@iointegration.com with any questions or comments or topics you would like to see covered in the CSM blog. And be sure to follow me on twitter: @jennamackillop
About Jenna Mac Killop
Talk to me about Digital Asset Management, Work Management, Content Management, Marketing Automation Solutions, Digital Experience Workflows, Online Proofing and how to get the maximum ROI out of your Marketing Technology Investments. You can also talk to me about being a dance mom!!