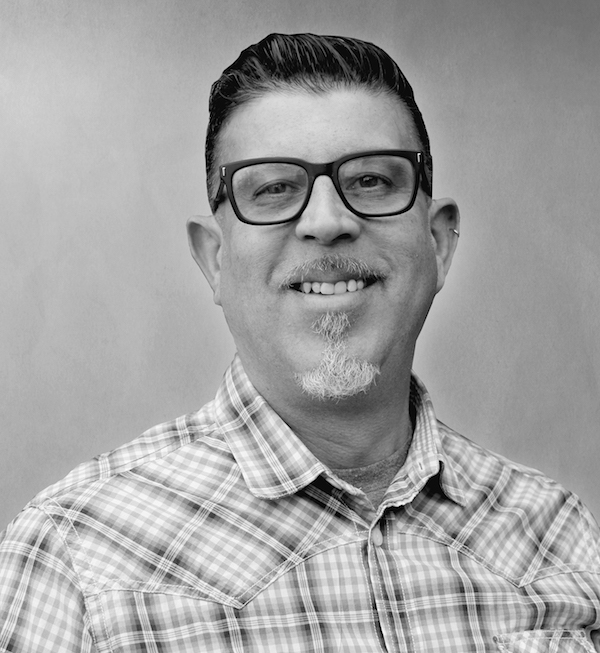 Discover Corporate Transformation With Content That is Fast and Efficient! (sidekick.io)
Organizations that focus their content management efforts as a core of their digital strategy make better decisions.

At IO Integration we see that most large organizations have departments that are siloed and their information such as; projects, initiatives, and corresponding data and content involved with those endeavor is closed off from benefiting the company at large. This behavior of separating departments is costly, inefficient, and typically becomes problematic when digital transformation initiatives begin. While removing silos in the past would have been a monumental task, new developments in the digital ecosystem are able to rapidly include remote groups into equal participants in the digital business of today. The problem becomes one of content, or rather, a transformative discovery solution!

At IO Integration we also realized there is a new resource in the market which can help connect businesses find a better way to discover, research, and identify software solutions and service providers that have the expertise you need. Moreover, it's sourced from around the world. It's called, Sidekick.co and brings all of the resources many businesses are looking for in one package. What makes Sidekick.co unique is that it provides a more intuitive user experience because it's a unified discovery and research platform.

Content at the core of business.

Sidekick's content is every domain, website, company, product, service and physical location, which results in a large number of variables, including sources and methods to harness that data. The most interesting component and progressive part is how all of those pieces of data are delivered into an interactive intuitive experience.

Sidekick's philosophy, as explained by CEO, Doug MacKay, is "exposing adjacent organized data to users increases data collisions that lead others to understand the context surrounding the data. What's the benefit here? This helps them to make more informed decisions." In a nutshell, by identifying departments segmented by technology silos, and determining where alignment is possible in the creation, management, and distribution of content, organizations can dramatically streamline production, increase efficiency, while reducing redundant efforts based on business requirements throughout the entire technology ecosystem. Additionally, companies have dedicated product pages to showcase their value proposition. Why is that important? Listed companies have full control over their content, including filters such as security and compliance in addition to seamless integration.

By showing adjacent content, like synonyms and other market segments and subsidiary segments to users, businesses can increase knowledge and retention, so users explore better options. By selecting a desired category, now they can see far more sub-segments and are exposed to companies, products, and services that are substantially more aligned to those segments.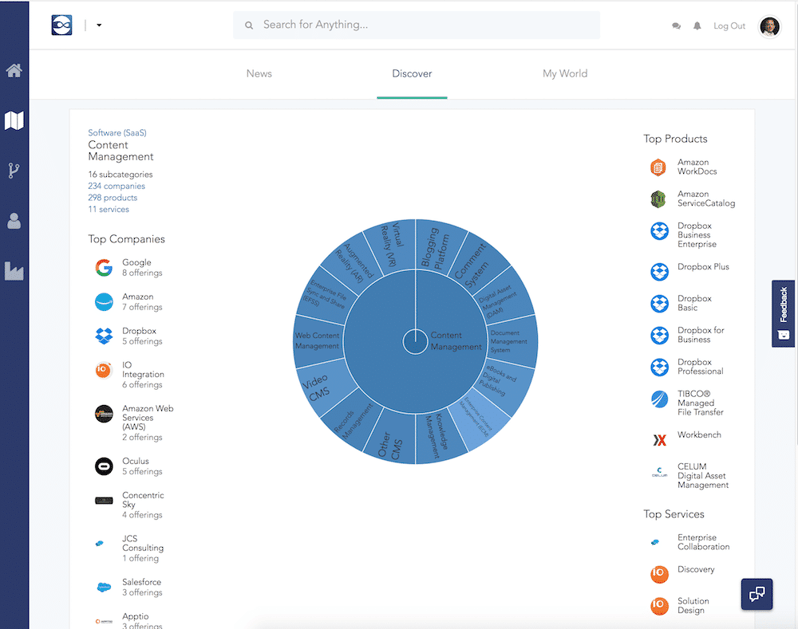 Reliance on a search term or phrase can ignore relevant content
People are culturally tuned in to rely on typical search methods for exact responses to generalized search queries. When we search, it typically becomes one of the primary considerations for finding relevant content and often these searches don't reveal relevant information which still has value. However, the issue with this omitted content is that it creates a new silo. Fortunately, Sidekick solves this blind search spot through segmentation and surfacing end-to-end terms to highlight forgotten or un-considered areas. By exposing these segments to users, there is an increased perception of the digital landscape in context. Overall, this helps users navigate through their discovery process more effectively and efficiently.
Transformation
What we found to be of enormous interest, is that this type of content-centric interaction is applied to all company data. By providing corporate data in a segmented hierarchy across the organization gives the same exposure to executives, leaders, and teams with appropriate security access. Now everyone can see all prior projects, offerings, initiatives -- and silos. ALL within a unified process that allows people to either explore content they have access to, or dive deeper into the specific data of interest. Better still, Sidekick speeds access to information, increases integration across specialized systems, and gives people an increased chance of making better decisions.
Simply put, expanding the scope of your content or Digital Asset Management (DAM) with Sidekick across the enterprise helps individuals make better decisions which equal exceptional results.
About Damian Diaz
Damian Diaz has been in the Marketing & Creative Operations Technology space since 1999. With experience in marketing, sales, and the tech side of the business, I have watched the industry evolve from its infancy in print centric technologies to the enterprise marketing solutions we see today. As a Director of Global Marketing, it is my goal to deliver relevant content, events, and experiences to inform, educate, and entice those interested in marketing and creative operations technology solutions.