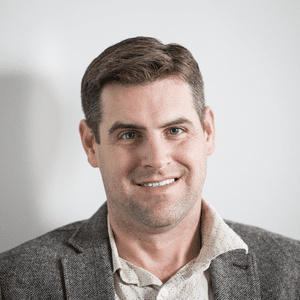 Hot DAM: Your First Step to Acquiring the Right DAM Solution
digital asset management | creative operations | digital experience management
This post by Douglas Eldridge, Marketing Manager at censhare, originally appeared on censhare's We Care to Share Blog. We think it will be useful to our readers. Enjoy!
For those deeply embedded in the digital asset management (DAM) world it is common knowledge that solutions are not always as straight forward as they seem and sometimes require a staff which is dedicated to their procurement, implementation and eventually use. The DAM world is much bigger than just a piece of software, and should be treated as such when searching for a vendor.
As a marketer for a company boasting an intelligent DAM, I have been lucky to spend a lot of time with both seasoned professionals and newcomers alike. The DAM community is great and it's wonderful to see veterans helping people who are new to this world. This inspired us to come up with a piece of content to help immerse you in the DAM industry rather than in a specific product.
When taking your first step in the digital asset management procurement process, there are a few things which you should consider before you are able to hit the ground running. HOT DAM 10: Choosing Your DAM Solution is a vendor neutral whitepaper which we created with you in mind, whether you are just embarking on your DAM journey or an expert looking for a little reassurance. Either way, this paper is geared toward helping you attain a new level of expertise in your DAM search.
Software Is Only Half the Package
Buying an enterprise software solution is one of the costlier decisions that a company can make. Once the paperwork is signed and the honeymoon period is over, it's time to get to work and that's when you'll be glad that you put due diligence into the procurement process. Understanding what comes next should be clear even before you start reaching out to potential vendors.
"Even with the world's best technology, a mediocre team will deliver a mediocre implementation."
Cathy McKnight , Digital Clarity Group
Once you have found your perfect DAM solution, the next step is to implement it. Implementation can get very granular when it comes to digital asset management, as each asset must contain the relevant metadata. Things you might not have even thought of, like taxonomy and structure, will become a big part of your life. Interface, integrations and training will all come up during the implementation stage, and therefore you'll want to work with a vendor who you like and who treats you like a partner - you're going to be working with them closely.
Having a firm understanding of the implementation process is important but it is not the only step to finding a great enterprise software vendor.
Learn about our 10 recommended DAM characteristics, what your company might need in a DAM, what to expect from your implementation partner, and more by downloading the HOT DAM 10 Choosing Your DAM Solution whitepaper. This vendor neutral guide will help steer you toward finding the DAM that is best for you.
---
Looking for some expert advice about the process of selecting your next DAM system? Click here to read our comprehensive guide: Future-Proofing Your Digital Asset Management and Creative Production.
About Douglas Eldridge
Doug Eldridge is Marketing Manager at censhare. He manages marketing content from censhare's US headquarters in Denver, Colorado. He started marketing for a DAM company because he thought it'd be easy, after all, once a dam is erected it's saving the lives of anyone on one side and creating a wonderful lake for people on the other. Once he realized he was marketing for software company he became agile quickly and became a leading expert on semantic databases. While away from his DAM job he is a typical Coloradan, which means a lot of time in mountains and breweries.