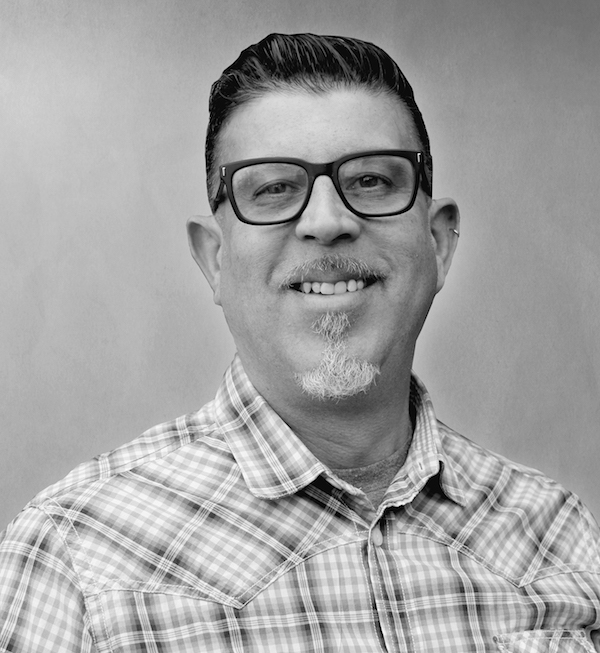 Adobe's Acquisition of Workfront Aligns Creative and Marketing Teams Like Never Before
IO Integration is pleased to announce that we are now an Adobe partner. We are thrilled to be joining such an incredible partner network that is committed to helping clients get the most out of their Adobe solutions.
As everyone knows, Adobe rules the creative solutions ecosystem. Their portfolio of products is extensive and Creative Cloud meets every conceivable need a creative team could possibly encounter. Adobe applications, tools, and services are the industry standard for photographers, graphic designers, video editors, illustrators, and marketing professionals. These tools are the lifeblood that powers the marketing we see every day and everywhere. If you are part of a marketing team organization, you are using Adobe products. At the enterprise level there is only one leader in creativity software and that is Adobe.
Adobe's dominance of the creative solutions ecosystem did not come about by chance. Adobe leadership created an innovative strategy for growing their applications and their business. They invested wisely in the second part of the marketing equation. Omni-channel publishing with the Experience Cloud suite of products (previously known as Marketing Cloud) are responsible for the large-scale digital transformation that has taken place over the last decade. The marketing experience has shifted from a one-to-many approach to a personalized one-to-one that has dramatically changed how organizations are building relationships with their customers.
Connecting Marketing and Creative
Despite Adobe's strategic planning and hard work, the challenge of executing across traditionally siloed business units such as marketing and creative operations still remains. With Creative Cloud exclusively serving creative teams and Experience Cloud's focus on marketing teams, aligning technologies can be an obstacle for many organizations. Having served the creative operations industry for the past two decades, IO Integration could not be more pleased with Adobe's acquisition of Workfront. With the addition of Workfront, Adobe can now deliver the most powerful Operational System of Record (OSR) to Experience Cloud enabling transparency and cohesion between creative and marketing teams.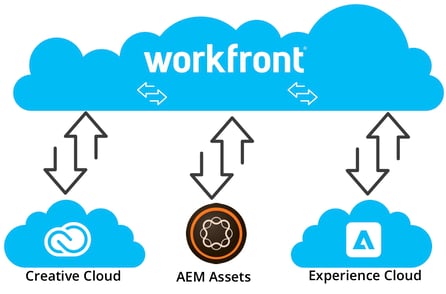 IO Integration (IOI), a Creative Operations leader and a Workfront Partner of the Year for 2020, specializes in implementations and integrations. IOI is well positioned to support existing clients and countless other organizations needing an experienced partner to integrate Workfront into their Adobe ecosystems. At IOI we have years of experience integrating Workfront into an array of digital ecosystems and maintain a strong understanding of the Adobe solutions. Our expertise is streamlining production and integrating digital asset management, workflow automation, and review and approval cycles into the larger marketing technology stack. We see the addition of Workfront to Experience Cloud as the missing link to bringing teams together.
What does Workfront bring to the Adobe family?
Allows the Free Flow of Data
With the addition of Workfront, Adobe has opened the gates to allow data to flow freely between creative and marketing departments creating new opportunities to increase productivity. By providing solutions that help automate and plan more effectively, Workfront delivers a single source of truth for businesses, creating work transparencies between departments that were not previously possible.
Integrations Made Simple
With Workfront Fusion, Workfront provides an integration platform that allows organizations to connect their business-critical applications to their Workfront system. By implementing these integrations, work can flow more freely across systems and teams. Integrations significantly increase your team's productivity and efficiency by providing a single connected solution to manage and execute work across systems.

Getting the most from Workfront in the Adobe Ecosystem
IO Integration's extensive experience with Workfront in production environments offers clients a unique opportunity to finally create that bridge between marketing and creative. With Workfront joining the Adobe family, we can look forward to a seamless exchange of data between Adobe's platforms. IO Integration will be here to help organizations maximize this opportunity and get the most from the Adobe ecosystem of solutions.
Want to learn more about integrating your Workfront solution into your Adobe Ecosystem? Contact IO Integration today to schedule a free consultation.
About Damian Diaz
Damian Diaz has been in the Marketing & Creative Operations Technology space since 1999. With experience in marketing, sales, and the tech side of the business, I have watched the industry evolve from its infancy in print centric technologies to the enterprise marketing solutions we see today. As a Director of Global Marketing, it is my goal to deliver relevant content, events, and experiences to inform, educate, and entice those interested in marketing and creative operations technology solutions.