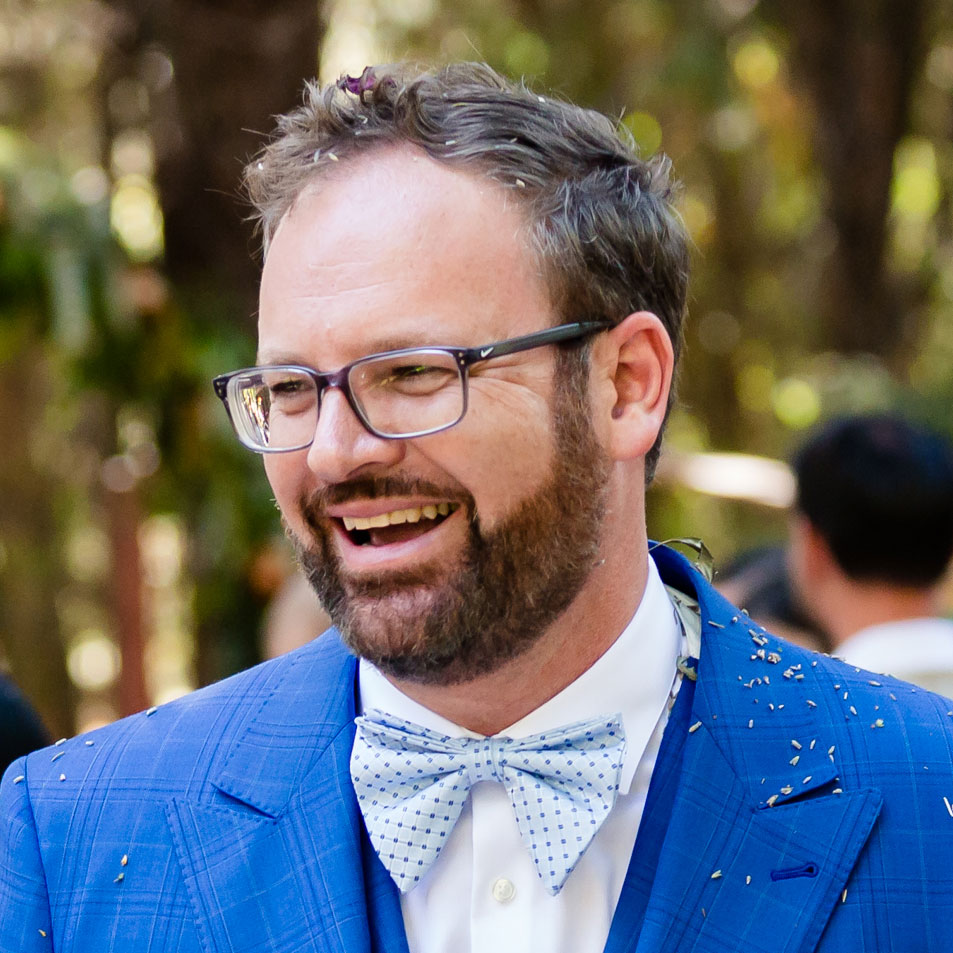 Game Changer: How We Conquered Gaming Technology to Deliver a Virtual Creative Production Studio with IO Studio
marketing technology | creative operations | Cloud Solutions
Anyone who has played online games has experienced the power of virtually controlling a high-performance remote server application. When gaming, it may feel like you're on your desktop or the latest version of your favorite console, but you're actually using these devices to virtually control activity in a cloud computing environment. This virtual setup allows you to move and operate at speeds that may surpass the capability of your local desktop computer. What if you could apply this same cloud gaming concept to controlling virtual workstations running all of your creative applications?
IO Integration has made this concept a reality with our new product, IO Studio. IO Studio is the newest addition to the IO Space creative operations cloud infrastructure. IO Studio provides online gaming technology that empowers your remote teams with the speed and flexibility they need to get to the next level.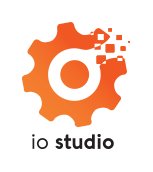 What is IO Studio?
IO Studio is a virtual creative production studio that enables remote creative teams to work at speeds that are as fast or faster than an on-premises server. Working remotely on high-resolution Photoshop, video, or other creative production files can be a challenge when it comes to bandwidth. Long download and upload times can halt the flow of production and frustrate creatives as they wait for files to transfer. IO Studio delivers a virtual production studio in the cloud that can be controlled from any remote desktop computer. Working in the cloud removes the need to constantly check-in and check-out work-in-progress files because the assets are never actually residing on the desktop.
Why do I need IO Studio?
Remote workforces will continue to grow as virtual teams become the standard for most companies. Adopting technologies designed especially for these workers will be business critical. Creative production teams in particular have challenging workflow requirements. When working with very large assets, speed and file transfer times become essential for teams to maintain productivity and positivity. No one wins with long lag times and uncooperative VPNs. IO Space solves all of these challenges while providing the ultimate collaborative environment that can be scaled as your needs and requirements grow. Like online gaming, remote creatives will work together in the same virtual studio. With IO Space your workers will know that even if they are not physically together, they are all working on the same team.
IO Studio Features & Benefits
Scalability: Add virtual workstations to quickly accommodate new work and contractors.
Realtime Screen Control: As fast or faster than working on your local machine.
Live Audio Stream: Realtime audio for all video editing.
Fast Access: Immediately access and edit digital assets in IO Space.
Power and Speed: Access your entire IT infrastructure from your home workstation.
No VPN Required: Direct control and connection to your virtual workstation.
Install any Software: Ability to install any end user application needed to quickly produce work.
Powerful Integrations: Integrate enterprise solutions and deliver access at cloud-native speed.
Avoid Constant Check-Out, Check-In during Work-in-Progress: Greatly reduce the amount of data that needs to be transferred to-and-from the cloud through the production phase.
No More Assets Gone Wild: Maintain governance, version control, and avoid out-of-sync duplicates by working directly in your DAM.
Control User Access: Remove access immediately after contractors complete a project.
Managed Service: All cloud-based IT management handled by IO Integration. Remove burden on your internal IT resources.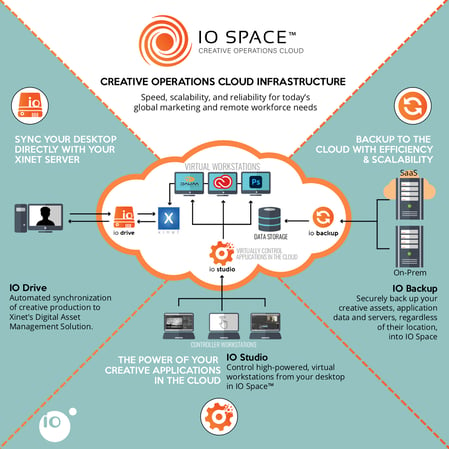 To learn more about how IO Studio can get your team working in a virtual production studio, contact us today and schedule a free consultation.
About James Word
James has over 25-years of experience servicing the content lifecycle needs of advertising agencies, corporate marketing groups, retailers, and the entertainment industry. His depth of implementation experience provides a well-rounded understanding of real-world uses of digital asset management, content management, work management, creative production, and automation. He is a multi-product expert with deep technical knowledge on how to design integrations that drive business value.