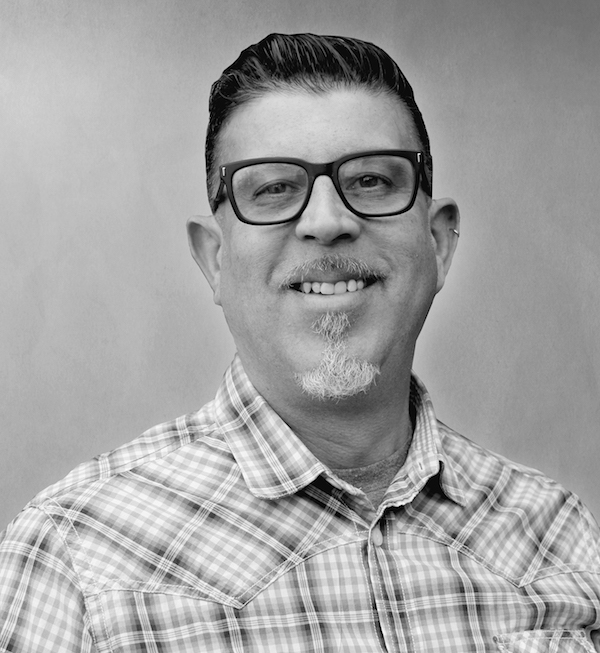 IO Integration Company Meeting 2020
At IO Integration, our sole focus is bringing the best possible experience to our customers. This past month we gathered all of our employees from around the globe to meet for our bi-annual company meeting in St. Simons Island, Georgia. This is the one time that we gather to discuss ways to improve our overall business and deliver to our customers the best possible experience when partnering with IOI. This provides us a unique opportunity to analyze our service offerings and to ensure we are bringing the most value to our clients.

At this year's meeting our company priorities included the following:
Provide The Ultimate Customer Experience
At IO Integration our goal is to provide the best possible experience for our clients. As our services evolve, we find ourselves working with larger technology stacks, which means reaching more departments within an organization, and that of course means more new faces and people we work with on any given day. One of our main objectives at this year's meeting was to identify every point of customer contact that we have with our clients. We took a very holistic approach and identified each touchpoint from marketing, to sales, systems implementation, project management, engineering, accounting, customer success, technical support and so on, virtually every scenario was covered. The purpose of this exercise is to reduce friction with each interaction, ensuring that every customer has a great experience, no matter who they work with. We understand that the customer experience is as important as the solutions and services we offer. Customers can expect to see new processes in place to ensure that you have the best possible experience when working with IO Integration.
Public Health Scare – Safety First For Our Customers
While at the offsite, it was clear that the public awareness of the global COVID-19 outbreaks had spiked to new levels during our meetings. It quickly became a main topic of conversation and leadership turned the focus to how this would effect our clients. We adjusted our agenda to create a plan of action for how we could help customers in the coming weeks and months. Our main objective is safety first, and the obvious path was to help provide quickly deliverable solutions/service packages for customers to scale their work-from-home capabilities for their employees. The idea was to scale down product and service offerings into something that could be up and running in days, not weeks, that would allow customers to maintain continuity in their businesses while transitioning to a remote workforce.
For those who don't know, IO Integration has a large percentage of employees working remotely and we have extensive knowledge and expertise in supporting globally distributed workforces. With this knowledge and experience we were able to identify the most critical aspects of our customer's business' as it relates to collaboration, maintaining continuity, and keeping projects moving as a workforce transitions to working from home. We came up with several solutions depending on each customer's unique requirements which include:
Digitizing work processes
Scheduling and managing time, projects and remote workforces
Access to work-in-progress and production content
Keeping jobs and workflows organized, in a central location and not on your users' desktops
Track versions with change logging
Maintain Continuity: Collaboration, communication and delivery to clients
If you are interested in learning more on how IO Integration can help you set up your companies remote workforce please do not hesitate to contact us today!
Employee Appreciation
At every company meeting it is important that we take the time to look back and recognize the individual contributions for team members that went above and beyond the call of service, both internally and customer facing and show our appreciation and gratitude for their efforts. Those honored for 10 Years of Service included Dave Lawrence, Jerry Adlersfluegel, Bryan Griffin, and Stef Klein. We also presented a very special recognition awards to Kareel Hicks and Cameron Cramsey as our IO Integration Employee Appreciation Award for Outstanding Service, as voted for by their peers at IOI.

Team Building and Social Bonding
While we did take care of serious business, this meeting also provides an opportunity to connect with people we may only see that at this bi-annual event. After long information packed days, it is equally important to make sure we are able to get out and have some fun and have time to bond on a personal level with our colleagues. Our extracurricular activities include our annual ultimate frisbee challenge, where our U.K. (and commonwealth) and U.S. teams duke it out for bragging rights for the next 12 months. The U.S. team regained glory this year as they soundly defeated the U.K and Commonwealth. Those who aren't as competitive could opt to take a historic tour of St. Simons Island or simply take a walk on the beach. Throughout the event we continued to connect and carry on our discussions while enjoying local fresh seafood and an some ice cold beers.

We can all say that our annual meeting was as productive as ever and we look forward to improving our business and providing our customers the best possible experience when working with IOI in 2020!!!
About Damian Diaz
Damian Diaz has been in the Marketing & Creative Operations Technology space since 1999. With experience in marketing, sales, and the tech side of the business, I have watched the industry evolve from its infancy in print centric technologies to the enterprise marketing solutions we see today. As a Director of Global Marketing, it is my goal to deliver relevant content, events, and experiences to inform, educate, and entice those interested in marketing and creative operations technology solutions.