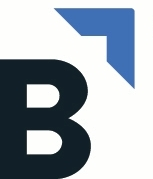 Making a Creative's Job More About Creating and Less About Technology
This article original appeared on our technology partner, Bluescape's blog, and we thought our readers would enjoy.
Advertising and creative professionals take Bluescape for a whirl at a recent IO Integration event in New York City.
We made it to Cannes Lions and can't wait to take in all that it promises to be! It's our first time here, sharing our collaboration technology with the creative crowd. We'll show them ways to work together that they've been dreaming about. How they can collaborate, ideate and share in real-time all their content and applications in our digital visual container.
We're Introducing Bluescape to creatives in lots of ways. Cannes Lions is one. Another is with IO Integration (IOI). We met with IOI recently and talked to them about the challenges creative professionals face.
IOI is the technology integration partner for the world's biggest and best creative agencies and major enterprises. Since 2001, their team of former production, design and agency professionals have been navigating for clients the tangled web that makes up the creative software stack. IOI provides them with the right solutions for their visual work needs.
IOI was searching for a smart and easy solution to solve the last piece of the creative's work that remains siloed today — how to share content in real-time, digitally, and include the whole team in a simple, fun and engaging way. EXACTLY where the rubber hits the road for creative teams. The holy grail that makes their lives easier, so they can focus on what gets them up in the morning – doing great creative work.
So along comes Bluescape to fill that gap, solving the last piece of the creative's collaboration dilemma with our DVC.
IOI regards Bluescape as a content-driven technology solution instead of the other way around. They believe the early adopters will be creative agencies because of Bluescape's visually-interactive spaces and low barrier to entry. If you know how to swipe, pinch, write and draw on a large format touchscreen or touch-enabled device, you have already mastered the basics.
Bluescape is totally cloud-based, so there's no software installation, no IT worries, and almost no capital investment. IOI loves the fact that our technology is completely agnostic, that it can be integrated with whatever software creative teams use, and it integrates with Dell, Adobe, Wacom, Slack, and IntelUnite, among others.
IOI believes Bluescape's main attraction is its high utilization, active engagement and total inclusion for onsite and virtual teams. It's all about developing great creative together that wins business and delights clients. We agree. After all, highly involved and engaged teams are the ones that create artistic magic.
See what IOI and Bluescape can do for you.
By Bluescape and IO Integration
About Bluescape
Bluescape is a visual collaboration software solution used for situational intelligence and leadership visibility. By creating virtual war rooms, Bluescape allows you and your colleagues to interact with each other around any app or content, and see it all together, side by side, from anywhere. The goal? To make true collaboration more possible and drive faster, more well-informed decisions.