The Complete Guide to the Future of Marketing Automation
Automation is the way of the future, but in the ever-evolving landscape of creative operations, best practices surrounding automation can easily shift. According to a recent industry survey titled "The State of Marketing Automation" by Ascend2, only 17% of respondents said that their marketing automation efforts were very successful at achieving their top priorities, and 67% said they were somewhat successful. This lack of confidence might be coming from understanding that there is always room for improvement, but it might also be from underperforming on marketing targets that automation was set up to assist.
As new trends in marketing automation emerge, it's clear that companies are not utilizing marketing automation techniques to their fullest potential. In fact, only 20% of respondents from the Ascend2 survey feel that they are using their marketing automation to its fullest potential.
Let's take a deep dive into what marketing automation looks like today, what's in store for the future of marketing automation, and how to optimize your marketing automation techniques to keep pace with the trends.
What Is Marketing Automation?
According to the American Marketing Association, "marketing automation is a type of technology that performs behavioral-based tracking and then uses that data to automate individualized marketing experiences, which should lead to more revenue opportunities." In other words, the goal of automation is not just to make things run efficiently, but also to do it in a way that increases the company's bottom line. It uses integrated technology to automate certain marketing tasks, freeing up marketers to focus on initiatives that require human intervention.
When you hear "marketing automation," your mind might immediately go to some of the most common applications, such as web forms and emails. While these are key ways to apply marketing automation, the technology has so much capability and the flexibility to touch every aspect of your marketing efforts and creative operations. From ads to communication to content, marketing automation can streamline your workflows and optimize each piece of your creative and marketing initiatives.
What Does Marketing Automation Do?
Marketing automation can be utilized to optimize many marketing areas, with some of the most common being:
Email marketing: Automate email marketing to organize lists, populate personalized content, and send drip campaigns
Social media management: Automate social media management to schedule posts and analyze engagement
Landing pages: Automate landing pages with relevant content and forms
Paid ads: Automate paid ads to manage campaigns and identify keywords
Campaign tracking: Automate campaign tracking to analyze campaign performance and create reports
Content management: Automate which content is served to which customers, as well as content generation and distribution techniques
Search engine optimization: Automate SEO strategies such as relevant keywords, keyword density, and metadata techniques
Account-based marketing: Automate personalized experiences based on collected individual account data
SMS marketing: Automate SMS messaging based on triggering factors such as account data, events, and discounts
Lead scoring: Automate lead evaluation and scoring with collected lead qualification data
Workflows: Automate creative workflows with project templates, task start triggers, and project date readjustment
Sales communication: Automate email, phone, and other internal and external sales communication to keep leads warm and keep sales teams on the same page
Push notifications: Automate application push notifications based on selected notification settings
Chatbot: Automate chatbot conversations with customers to help answer simple questions without the input of a human marketing professional
Dynamic web forms: Automate form questions with conditional logic to allow for additional questions based on the answers to existing ones
According to the aforementioned Ascend2 survey, email marketing is by far the marketing endeavor that is most applied to marketing automation (65%), followed by social media management (47%) and landing pages (30%).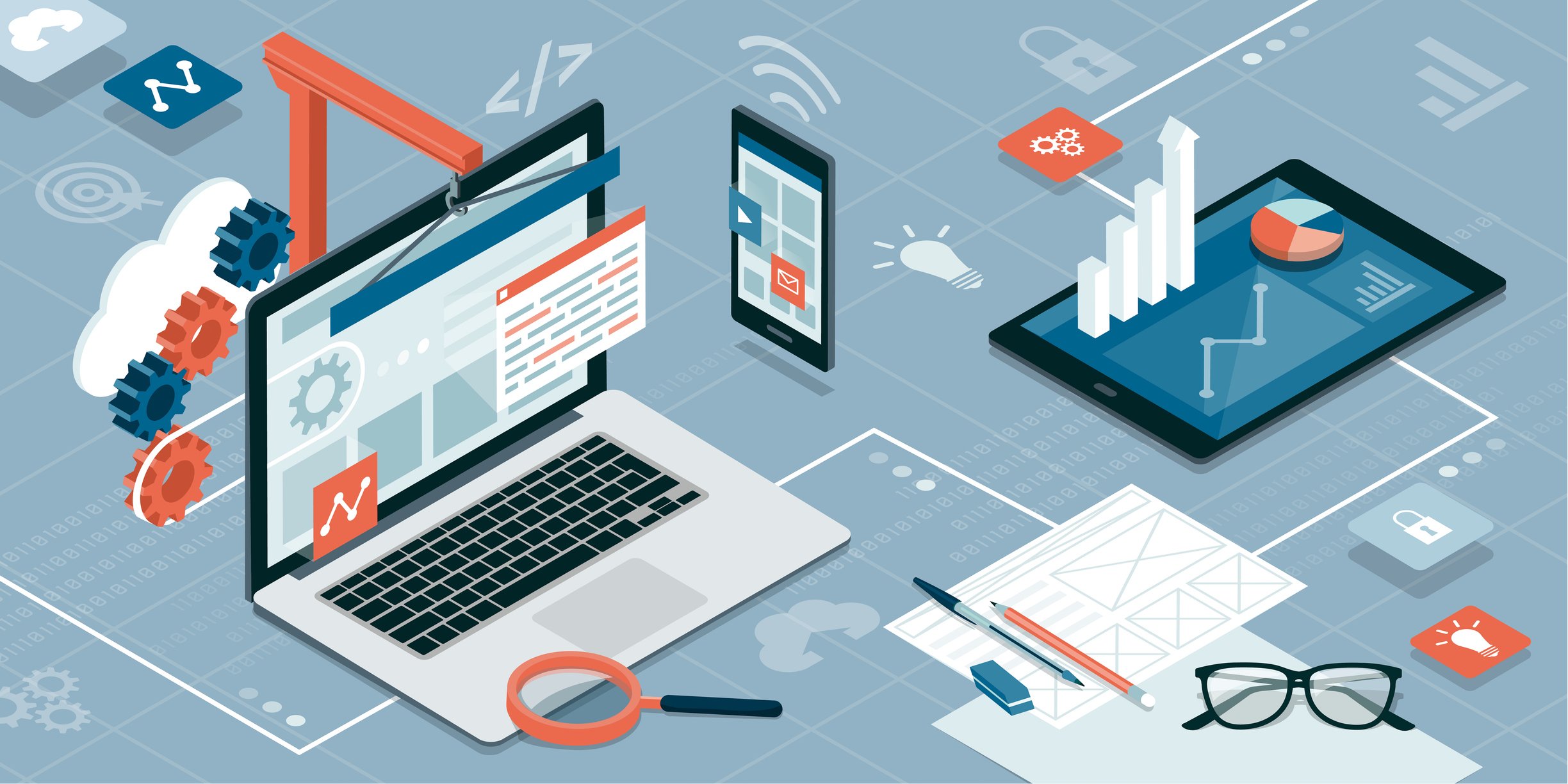 What are the Benefits of Marketing Automation?
Minimizing manual tasks done by humans
With the complexity of modern marketing initiatives, it's essential to provide marketing teams with as many resources as possible to take care of tedious tasks. According to the Ascend2 report, 30% of teams use marketing automation to automate manual tasks and free up individuals for more critical, strategic work. Not only does it allow marketing professionals to focus on work that requires a human touch, but it also eliminates the occurrences of human error in key marketing activities.
Decision-making
Gathering the insights to make data-driven decisions can be incredibly challenging, especially with the numerous platforms that marketers utilize. Marketing professionals use marketing automation to
Collect and integrate data,
Perform A/B tests,
Create customer segments, and
Deliver periodic reports
to help marketing leaders make informed decisions that can be strategically justified and quickly acted upon.
Streamlining marketing and sales
As companies scale and the volumes of leads increase, it can be tricky for sales teams to keep up with and nurture every new lead. However, 35% of companies surveyed in the aforementioned Ascend2 study use marketing automation to streamline marketing and sales processes. With
Tailored messaging,
Proactive live chat,
Personalized emails, and
Targeted ads,
sales teams can ensure new leads are kept warm and don't fall through the cracks.
Marketing Automation Trends
Early on, the excitement around marketing automation centered around the ability to set it and forget it. The idea that technology could allow marketers to schedule posts and set up campaigns without revisiting them was really tempting, albeit a little misguided. Now, we've learned that the power of marketing automation doesn't come from setting it and forgetting it, but from combining human insights with automated technology to streamline and inform marketing efforts throughout the process. This is what we're seeing take shape as we look at the present and future of marketing automation.
While the technology is constantly evolving, there are some persistent marketing automation trends that companies and their marketing teams should keep an eye on.
Strategic email campaigns
According to Ascend2, 65% of companies already prioritize email marketing with marketing automation, but an additional 40% plan to add marketing automation into their email marketing in the coming year. Looking to the future, marketing teams are realizing that there is so much more to be done with email marketing automation besides adding the recipient's first name to the salutation. Email is one marketing automation endeavor that many teams are not yet using to its fullest potential — but they plan to.
Automate segmentation: Email marketers don't need to add emails to segments manually — they can be added to appropriate segments automatically so that emails can be sent according to segment characteristics
Automate cart abandonment emails: Automate reminder emails to customers that have abandoned their carts before checking out
Automate birthday emails: Automate emails encouraging customers to provide their birthday information, and then automate the birthday discount emails to be delivered at the correct time
Lifecycle marketing
Marketing is making a shift from not only securing new leads to ensuring those customers come back as loyal returning customers. Looking to the future of marketing, teams are emphasizing the long-term value of brand evangelists and the power they have to raise brand awareness and bring in new leads. But marketing professionals can't establish a desired lifecycle for customers without having a way to automate all the tasks required to guide customers through that lifecycle.
That's where the future of marketing automation comes in. Marketing automation helps teams create what they want the lifecycle to look like, see individual customer data, and make decisions to help guide them through.
Personalization
Modern customers expect the content they see to be relevant to them and where they are in the customer journey. For example, a customer that's visited your website 15 times doesn't need the same introductory content as those visiting your site for the first time. Planning for the future, professionals are recognizing that customers are becoming increasingly impatient with how companies choose to market to them, and marketers need to personalize content accordingly.
Whether top-funnel, mid-funnel, or bottom-funnel, marketing automation can automate dynamic content to ensure that every customer is served the content most relevant to their place in the customer journey.
Omnichannel marketing
Today's customer also expects to be able to interact with your brand in their preferred channel, rather than to modify their preferences to fit which channels you offer. But every customer is different, with varying preferences about how they would like to be contacted. According to Statista:
70% of consumers want to be contacted by brands via email
46% of consumers want to be contacted by brands via text
34% of consumers want to be contacted by brands via social media
16% of consumers want to be contacted by brands via phone call
10% of consumers want to be contacted by brands via some other method
To interact with customers in each of the specific ways they prefer, marketers are realizing it's time to automate omnichannel marketing. Marketing automation can automate omnichannel marketing techniques to ensure that they are able to interact with customers exactly where they are.
How to Prepare for the Future of Marketing Automation
Stay ahead of the changes
Marketing automation techniques and trends are ever-evolving, so it's imperative that companies stay not only aware of the changes, but ahead of them. Work with a MarTech company that will keep you up-to-date and help you make the right choices based on upcoming trends in marketing automation.
Technology
In order to future-proof your organization for the changes in marketing automation, you need to focus on your marketing technology stack. You need to ensure your marketing automation tools are not only sufficient for today's trends, but will scale with your organization as it grows and as new marketing automation trends emerge down the line.
Resources
Staying on top of the constant changes and knowing what decisions to make in response to them can be incredibly challenging for even the most seasoned marketing leaders. You need a partner that will act as a resource for what's going on in the marketing automation space and what the best choices are for your company's unique needs. Partner with a MarTech organization that specializes in technology solutions for creative operations, like the team at IO Integration.
To learn more about marketing automation trends and the value of partnering with leaders in the MarTech spaces, contact the team IO Integration today.