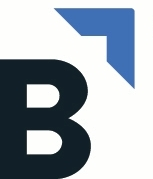 Mistakes That Undermine Your Leadership of Remote Teams
This article by Shawn Murphy originally appeared on the Bluescape Blog and we think our readers will find it useful.
By now, we've all had time to process what we, as leaders, like and don't like about managing remote teams. Despite personal preferences about remote work, adapting how you lead is crucial. Keep in mind that managers shape 70 % of employees' experience of work. It's not their colleagues, or company culture, or the CEO; it's you.
Leading a virtual workforce adds complexity in terms of motivating, coaching, and updating employees. If anything, you need to be more intentional with how you show up as a leader.
We don't know how long working remotely will remain the operating model. What's more, companies like Facebook, Square, Twitter, Amazon, and Nationwide Insurance have extended their remote work mandate. Facebook won't allow employees to return until next year, for example. So, it's a prudent choice to reflect on your leadership: what's working and what's not and what needs to change.
In the spirit of helping you succeed in these times. Here's a list of common remote leadership mistakes to avoid. Consider this list as an evaluation tool. The more these mistakes occur, it's then time to re-evaluate your leadership strategies.
Allowing virtual meeting fatigue. Just because you can meet using video doesn't mean you should. Zoom meeting fatigue is real. Too many Zoom meetings have downsides to productivity and wellbeing. Remember, the phone still works. Use it, also, when it's just you and another person.
Leading meetings that lack focus and have no resolution. Making progress on work is motivating. However, it can be unmotivating when meetings lack focus, and decisions aren't made. Team morale will suffer. Trust will, too.
Not making time to connect as a team during meetings. In my conversations with executives, many are making time to connect with the team personally. They intend to humanize team dynamics and provide some sense of familiarity in how the team would interact if in person.
Not having virtual company meetings. It's reassuring to employees to hear company updates from executives and other business leaders. In the absence of information, employees will come to conclusions that may not be true.
Failing to be empathetic to struggles associated with isolation. We recently launched our first research project on how working from home impacts managers and employees. The top concern is social isolation. We are feeling isolated from friends and family because of the absence of human interaction.
Not holding people accountable for meeting deadlines. Deadlines are great ways to keep employees productive and engaged. Employees also get a sense of satisfaction when completing work that helps the company. Don't allow working from home to be a barrier to holding people to due dates.
Canceling one-on-ones. Maintain a sense of what's familiar by keeping one-on-ones. These meetings are just as important as your other commitments. Canceled touchpoints send an unintended message: our time together is not a priority.
Sharing untimely updates on the company's response to COVID-19. Uncertainty undermines performance. Over-communicate what your company is doing to bring employees back to the office. Or share what the company is doing in response to the virus. Be transparent or say when you can't.
Canceling or not revising career development plans. Though seminars and events are not possible right now, online learning is. Don't stop or pause career growth discussions and plans. Show employees how valued they are by doubling down on professional development.
Overlooking the importance of humor and fun. During times of stress and ambiguity, humor and fun can help lighten the mood. Laughter is a great solution to counter the ill effects of stress. It also helps your team bond by sharing moments that lift their spirits.
A crisis can unify a team. A unified team can weather difficult times like the one we're all currently facing. You. Me. All of us must find different ways to help maintain momentum in our team's important work. It's a meaningful way to succeed in times of crisis.
About Bluescape
Bluescape is a visual collaboration software solution used for situational intelligence and leadership visibility. By creating virtual war rooms, Bluescape allows you and your colleagues to interact with each other around any app or content, and see it all together, side by side, from anywhere. The goal? To make true collaboration more possible and drive faster, more well-informed decisions.