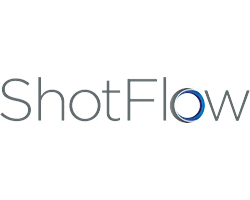 Studio Production Management in the Brand Martech Stack
This article is from Eric Fulmer, VP of Operations at ShotFlow, an IO Integration Alliance Partner and we think our readers will find it informative.
Retail, Fashion, and Apparel (RFA) brands face a new and intimidating digital commerce landscape requiring rapid transformation to survive. One of the key strategic initiatives for RFA brands is building a modern and complete Marketing Technology ("Martech") Stack. For those unfamiliar with the term, the Martech Stack is the collection of technology tools and platforms enabling Marketing effectiveness. Hot new trends such as data personalization, "big data" metrics, online assistants, "Shop The Look," and related initiatives cannot be achieved without significant upgrades to the brand's technology suite.
But with over 7000 different technology tools vying for a spot in the Martech Stack (doggedly tracked via chiefmartec.com's Marketing Technology Landscape), it's a massive challenge for in-house technology teams to even identify which tools are good candidates. Beyond that, the real work begins: understanding the strengths and weaknesses of these potential tools, identifying "best of breed" for the organization, selecting and deploying, and (finally) integrating the chosen tools together to reflect processes and workflows aligned to the CMO's vision. In fact, it is well beyond the capabilities of most RFA IT organizations to do all of the above in the short timeframe brands have available to "catch up" with the rapidly changing markets they compete in. For this reason, I expect to see many RFA brands utilize consulting services and specialized technology partners to address this critical area.
Although every organization is different, there are some commonalities shared in many RFA Martech stacks:
Product Information Management (PIM): System of Record for product data
Digital Asset Management (DAM): System of Record for assets
Content Management (CMS/WCM): System of Record for website content
Despite that it has taken years for the above "big three" to gain de facto status in the RFA Martech Stack, the reality is they represent just a "bare bones" starting point for a modern and robust set of creative production tools.
Here is just a small sampling of the emerging Martech "must have" tools that should also be on the radar for RFA brands looking to thrive, not just survive:
Enterprise Project Management (EPM): System of Record for project work
Social Media Management (SMM): System of Record for social media content
Customer Data Platform (CDP): System of Record for customer data
Product Lifecycle Management (PLM): System of Record for product planning/strategy
New categories of Martech tools continue to emerge as the shift to "digital first" Marketing accelerates and matures, so for practitioners in the Martech space, be prepared to discover new acronyms on an almost daily basis.
In fact, we have coined our own category to describe the challenges around RFA content creation. Despite the common hope that deploying both PIM and DAM will address the need for increased content velocity demanded by CMOs, we see a huge bottleneck emerging around the planning and creation of new content. There is a critical "dead spot" between the definition of new product(s) that must be launched (residing in PLM/PIM), and delivery of "Marketing ready" assets for deployment across channels (residing in the DAM repository). Neither DAM nor PIM is built to manage the growing volume of work to create and finalize many thousands of assets "feeding" the DAM. The complexity of this content creation work is well beyond what those outside the studio can imagine. There are a huge array of variables involved in this work, from presence (or lack) of physical samples, to casting and scheduling of talent, allocation of capture work, alignment to brand visual standards, post production activities (clipping path, retouching, etc.) and an array of channel-specific review/approval workflows. In nearly every case, RFA brands are using spreadsheets as the "system of record" for this activity, with all the accompanying pain points (Spreadsheets - The "Killer App" that is Killing Creative Ops Efficiency).
It is clear from our work with hundreds of RFA brands, from the world's largest retailers and multi-brand apparel conglomerates, to smaller "single brand" ecommerce-only players, that a System of Record for studio production work is the missing link to drive content creation efficiency and scale. The unique nature of a studio operation makes it nearly impossible to adapt tools designed for other capabilities. One example is Enterprise Project Management, typified by the emerging RFA "category king," Workfront. Tools such as Workfront provide excellent feature sets for the Marketing team, enabling defining and tracking of critical Marketing initiatives including Campaigns. However, EPM tools have no means to align to the bespoke nature of studio work. For example, a typical Marketing request within a larger Campaign, such as "New photography for Product ABC" can be managed in EPM. However, that single Marketing request becomes a whole array of related activity in the studio area, including:
Obtaining and tracking a physical Sample of Product ABC
Multiple Shots (asset requests) to represent the product, based on client business logic (e.g. Category 7 gets Front, Back and Side angles, but Category 8 gets an additional Detail Shot)
Alignment of different content types - on-figure photography, lay-down/flat photography, video, etc.
Assigning the Shot(s) to a particular Set/Bay and coordinating required talent resources
Creating assets with exact file naming and metadata tagging to enable proper indexing in the DAM for future search and distribution
Moving those "work in progress" assets through several stages of post-production, including clipping path, retouching, and review/approval
Tracking the progress of the production work within all the above areas, aligning to studio KPIs such as "cost per shot"
This is just a taste of the complexity brand studio operations face every day, with a steady increase in the number and type of assets they must produce in progressively shorter time frames. Without a true System of Record, studio operations remain unable to unlock their full potential as "content creation engines" for the brand.
Through a series of surveys and engagements with many RFA brands, we have found a term that captures the essence of this market problem: Studio Production Management.
It is our contention that RFA brands without an "SPM" box in their Martech stack are overlooking a mission-critical component of their path to the future.
About ShotFlow
The world's leading brands and studios rely on ShotFlow as their visual content production "operating system." ShotFlow simplifies Studio Production Management by eliminating spreadsheets and other data "silos" from the production workflow. ShotFlow automates studio production in unique ways, including generating shots and dynamic shot lists with no manual effort, and automatically naming and tagging photo and video assets with rich metadata. These "smarter" assets enable "Shop the Look" and other rich content experiences for the modern brand.