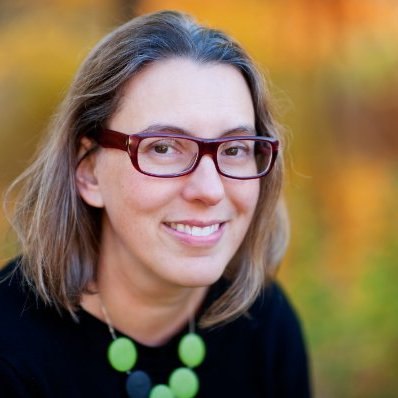 The Digital Revolution and its Impact on Retailers
(This is the first article of a 2-part series on retailing in the digital age)
It's no secret that retail is going through a fairly significant digital revolution. Finding the balance between brick and mortar stores and ecommerce is still proving to be a challenge for many of the world's leading retailers. Everyone can watch this play out in the news cycle. We've seen the beloved Toys R Us go out of business this year and as recently as this month have seen the highs and lows of retailers as Walmart and JC Penney stock went the opposite directions the same day when their quarterly earnings came out.
So, why is one retailer doing well and the other struggling? One got ahead of the digital revolution and found ways to engage customers by giving them useful and relevant material such as recipes and easy ways to access ingredients. They figured out that if someone buys a car seat that they also likely need other baby related items and was able to market those items to the right people. In other words, they realized that great digital technology isn't about software, but about the consumer and how to engage them with relevant content.
Retailers have to be able to send personalized, cohesive messages and analyze the data that is received in return. Increasingly the boundary between the in-store experience and the digital experience is becoming blurred, making the importance of getting ahead of the digital revolution that much more tantamount as competition gradually adopts more advanced technology.
The following are the first three challenges that retailers need to overcome to remain successful in the digital age:
Not Having a Central Repository for Digital Assets
Every journey has to have a beginning. Marketing campaign materials are no exception. But, the beginning cannot be an approval email with the latest iteration of an asset. A central repository for your digital assets will improve accuracy, speed, and ensure that art isn't going somewhere to die.
Different platforms have different messaging. Instagram might allow for humor while LinkedIn needs to be more professional. Yet, there's still one story to focus on. The social media manager deserves to be able to access all related assets to tell the right story to the right person while still maintaining brand integrity. That can't happen without all assets being in one place.
And, of course, social media is just the tip of the iceberg. All teams should have a 360-degree viewpoint that can be centrally managed with the audience in mind, or else it's the wild west in campaign management.
Not being able to relate assets
Relating assets with other assets and the people that it matters to is perhaps the most important aspect for digital retailers. Relationships are how assets are used to upsell NOT annoy customers. By utilizing data and having the right content available, your technology should be able to decipher that if Rachel is buying maternity clothes that in a few months she'll likely prefer coupons for baby clothes instead. At the same time, if George buys a toaster today, the last thing he wants to see tomorrow is a newsletter with that toaster discounted.
A semantic database, or a database that can relate assets, which includes customers whose information is inside the database, understands what content should go where and when.
Collaborating and Planning
The challenge of collaboration and planning is a tale as old as time and one that is certainly not limited to retailing marketing departments in the digital era. A common issue is the ability to use one common tool across all jobs in the marketing department, which is not only unnecessary but counterproductive. APIs allow for creatives to use the tools that they need to use but still put the final product into a workflow that will end in the aforementioned central repository. By utilizing strategic integration's companies can even reduce production costs by planning across different departments.
Planning and collaborating in the digital era mean coming up with a plan and having the right tools in place for people to execute, rather than forcing creatives into a technology that will slow them down.
You don't have to be among the largest retailers in the world to get digital right, you just have to be among the most forward thinking. Stay tuned for the next three challenges that need to be overcome. In the meantime, we'd love to hear how you're working to stay ahead of the digital curve.
Please comment below to add to the story…
About Tammy Michalek
Tammy has a diverse experience in creating strong collaboration with clients and product teams, user centric design, product strategy and lean development practices to develop innovation strategies for clients. Tammy's focus is on improving process, communication and efficiencies so that product teams and clients can successfully push boundaries and deliver smart products to market. Executes ideas into reality. Superior communication/presentation skills. Highly analytical and results focused. Specialties: Developing innovation strategies for clients using technology and design to create new products, experiences, infrastructure and services. Marketing operating systems and processes. And talking to strangers for just about any reason.