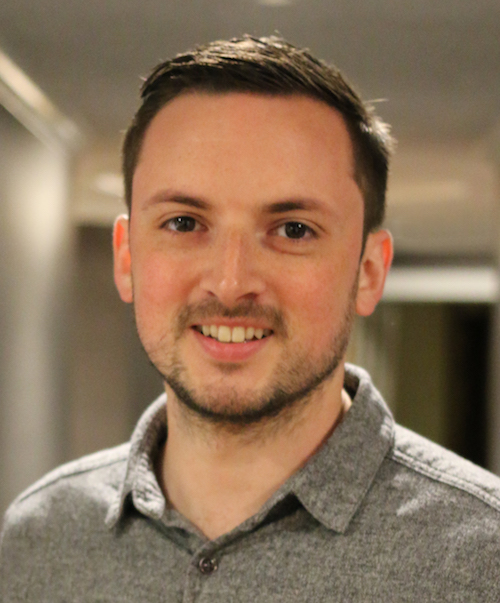 Understanding Digital Asset Management Tools: What Does My Team Actually Need?
Digital asset management (DAM) is a revolution in how organizations store and manage their content. DAM systems provide you with control, flexibility, easy distribution, access, and reporting of your digital assets between employees, organizations, customers, partners, and suppliers. It enables you to deliver the right content to the right people at the right times, tracking and measuring your assets' performance and engagement wherever in the world they may be.
However, before switching to DAM software or upgrading your current solution, there are a few key factors that you need to address. This article will discuss the most important issues for your organization to consider in order to make the most of your DAM system.
How is Digital Asset Management Software Used?
DAM software provides a common, secure, and centralized place for storing, organizing, and retrieving your files. However, it's much more than a repository: it also includes specific features for the management, transformation, enrichment, security, distribution, and processing of your multimedia files and their metadata.
If you're a company that handles many thousands or millions of assets, you understand how valuable it is to find exactly the content you need with just a few keystrokes and clicks. DAM software can help you organize your content in a variety of ways and work within controlled vocabulary, so that everyone in your organization is working with a common set of search criteria. Without this enterprise-wide standard, different terminology may creep into your DAM system across different regions—or even within the same office.
Perhaps most importantly, DAM software can integrate with your existing tools and systems. For example, if you import digital assets from software such as Adobe Creative Cloud, you can easily keep metadata between platforms.
Digital Asset Management Challenges
The first step in your DAM migration is knowing when it may be time to consider DAM software. Identify the gaps and pain points in your existing processes when managing digital assets.
For example, your employees may be spending an inordinately high amount of time tracking down assets, wasting effort that could be used on more valuable strategic activities. In the long term, this could result in lost revenue and hinder the growth of your organization.
Businesses without a dedicated DAM solution will also struggle to control their brand and content. You might run afoul of content rights issues, such as using an asset in a manner that it's not authorized for. This can result in huge financial penalties and damage your brand in the eyes of customers and partners.
Choosing the Right Digital Asset Management Tool
Once you've verified the need for a DAM tool, assemble your core team for the project. Figure out who the key stakeholders are: executives, managers, employees, partners, vendors, etc.
Note that many companies leave the IT department out of the decision-making process when it comes to choosing a DAM tool. Because employees in sales and marketing are likely to be the principal users of DAM software, they often have the most influence in this process. However, IT also has a valuable role to play, so be sure to include them when selecting your DAM partner and tool.
In addition, you should incorporate feedback from someone who understands the process of generating metadata for your assets. For example, some companies get metadata by having the photographer tag the original images, while others ingest metadata from external systems such as product information management (PIM) system. You can also utilize AI technology from cloud providers such as Amazon and Google that can scan your images and provide high-level tags about their contents.
The next step is to come up with the key requirements for the project. Think about the kind of assets that you plan to keep in the DAM system, as well as how it will integrate with your existing tech stack and the data flow between them.
You can then begin your search for the right DAM provider. Make use of both review sites and word-of-mouth, looking for companies that have experience with your industry and situation. However, remember that what works for you may not work for someone else (and vice versa). Ultimately, you want to find someone who will act as a full strategic partner for your business, not simply a vendor who provides little more than installation and technical support.
If you need assistance throughout the project (and many companies do), consider joining forces with a DAM specialist. The right partner can help you determine the gaps in your workflow, which assets you need in your DAM system, and which tools may be the best for you.
Final Thoughts
Although finding the best DAM software can be a long and tricky process, the resulting advantages are well worth the cost. You'll gain benefits such as improved collaboration on projects, avoiding duplicating or recreating existing assets, and regaining untold hours of your employees' valuable time and effort.
For the best results when choosing a DAM solution, we recommend that you work with a DAM specialist who fully understands the marketing technology landscape that can advise you along the way. If you are interested in learning more about how to improve your digital asset management, click here to read our guide: Future-Proofing Your Digital Asset Management and Creative Production.
About Martyn Cook
Martyn Cook, Client Solutions Director, IO Integration is an influential strategist with the demonstrated ability to communicate, present, and influence credibly and effectively at all levels of a customer's organization from C-Level to end user. Providing a consultative and analytical sales approach I am able to advise on industry trends, opportunities and challenges impacting customers whilst offering a solution.