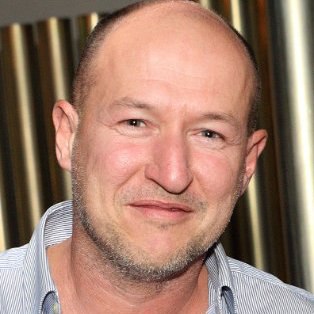 How A Digital Asset Management System Helps Maintain Continuity in HR And Creative Operations
content management | digital asset management | marketing efficiency
Recently, an agency needed a DAM solution, otherwise known as Digital Asset Management. Surprisingly, their number one requirement to add DAM to their existing software stack was motivated by…Human Resources.While likely not the most obvious reason to obtain a DAM solution, it is relatively common in the creative space. The staff suffered high turn-over rate among their creative team and essentially lost a considerable number of assets immediately following the loss of the team member. They lacked a structured framework to efficiently amalgamate the work of creative employees into the global whole - creating a massive waste of resources.
Although, an unusual approach to request a Digital Asset Management solution, it sparked many interesting thoughts about how it could work for the company.
Create A Framework For Creative Assets
It is critical to provide a useful framework for all these creative assets that contribute to the overall functionality for the organization. Assets, and content to "survive" after the person leaves the company, requires forethought today, not tomorrow. Otherwise, everything is gone!
One might think this is obvious, a person leaves but the assets remain. Here's the surprising discovery found at the agency proving that it is not! In fact, staff members were storing their creative assets to remain on their desktop workstations after they left the company creating a lack of access and a highly original workflow situation in chaos.
The work submitted as a final integrated piece of design was okay, but in the process, there was a considerable amount of data that got lost which was entirely usable for the future.
First step solution: Develop a centralized file server with a predefined folder structure. While not uncommon, an approach of this nature is used by many creative agencies, but it's a model that has its limitations as well.
The folder structure created an angle into the creative process; who's the customer, what year was the content created, and what is the project itself? Although it's slightly better than the way they were approaching their day to day work; it still left a lot behind when a specific piece of art was gone.
Put Focus On Meta-Data and Semantic Networks
Now review the power of DAM! It's a magical term: META-DATA SEMANTIC.
Some DAM experts tend to think that a properly designed meta-data / taxonomy scheme is the silver bullet to solving this problem. Since every asset will be tagged and some additional aspects of the work preserved. But does it cover everything? Does it allow other people to carry the work over and understand the design process? Not really. Again, any taxonomy as smart as it might be retaining some aspects of the properties of the assets, but lots of the meaning and context gets lost in translation.
The new field of semantic assets management brings a fresh approach here. What if the entire thinking process of the design of any piece of creative content was captured? Not only meta-data and properties but also thoughts and meaning. What if those connections could be stored in the DAM for everybody to see and understand. In such a DAM the creative process can be followed with semantic links between assets and the complete context of each assets can be realized with clarity. Nothing gets lost because the DAM in itself retains every aspect of the work: asset, meta-data, semantic links.
Best practices and a favorite topic: Semantics. Think about it this way! What if a DAM solution was able to capture the design process in its entirety? What if the search for a particular image resulted in its placement - in a layout that could be stored and traced back to complete details of every component of the creative process?
What if every piece of content created could keep a semantic link to each of its components and even keep track of the reason why it's being used?
A system like this permanently keeps track of the design process and is now easier to understand, improve, and create work that is no longer lost.
Get Started: Understand Your Current Creative Operations
When successfully implementing changes like this, understanding your creative operations is a critical first step in the process. To learn everything you need to know about creative operations (what it is, why so many businesses are interested in it, and how you can start implementing it within your own organization) click here to read our free guide: Welcome to the Age of Creative Operations .
About Stephane Klein
Stephane is a highly technical and competent software development, graphic arts production workflow analyst with a keenly-developed commercial expertise to examine and recommend best practices for market requirements, propose/direct appropriate application solutions. As an enthusiastic team player, he actively takes the initiative and responsibility to oversee a project to completion.