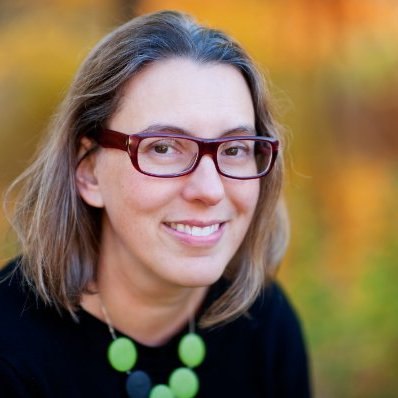 How Retailers Are Attaining Success in the Digital Age
As promised I present to you the second half of the topic, "Digital Challenges that Retailers Need to Overcome" (if you missed the first half I encourage you to click here and begin and read our blog entitled: The Digital Revolution and its Impact on Retailers)
On a personal note, I've spent a lot of time working with some of the world's biggest retailers and I have seen first-hand some of the industry's brightest minds debating how to move forward digitally. There's a lot of, for lack of a better term, "snake oil" out there. The truth is, the necessary tools are bigger than simple SaaS subscriptions and amazing front end interfaces. To truly ensure future success in the digital age, companies need to begin with their digital infrastructure.
Following are the final three challenges that successful retailers have to overcome:

Traffic control: Sending the right content to the right person
Retailers are fortunate in that they have the ability to find out the buying habits of most of their customers. So, sending personalized content should be easy right? If Mary likes to bake, simply send her a recipe for a cake and move on, right? Today you have to be even more targeted. What does Mary like to bake? Does she seem to buy gluten free baking products? The variations become plentiful fast, so the ability to not only understand each customer, but also to produce content for very targeted demographics is vital. The most collaborative and well-planned marketing team in the world needs the right technology to implement their plan.
Analyzing performance data
Analyzing data is as simple as it sounds, yet… It's not that simple. The amount of data that even a simple marketing campaign can deliver back to you is often unmanageable. What comes back via an integrated omni-channel campaign can't be fully analyzed by humans. The technology has to be able to decipher the data and deliver it back to each customer based on their personal interaction with their brand. The time has to be taken to know what to evaluate and how often then the reports need to support exactly that. Ad-hoc reports are simply impossible to manage and only waste valuable time and energy.
The truth is, companies can procure their own technology. Doing so comes at their own risk, though. A partner whose job it is to go through the rigorous vetting process and who understands both your needs as well as the capabilities, possible APIs, and probably even have inside knowledge into the vendors is the best bet. These people have the battle scars and a litany of tools to navigate a complex journey. Technical procurement experts will help not only with finding the right solution but also implementing it which leads to quicker achievement of KPIs.
Retailing will continue to evolve and the line between brick and mortar and digital will continue to fade. It's obvious that people aren't going to quit going to stores, but their life online has taught them that retailers should give them a personal experience. Retailers that find a way to give them that semantic experience in the store as well as online are the ones that will continue to thrive. It all starts by investing in the right technology to not only market to people but to engage with them.
About Tammy Michalek
Tammy has a diverse experience in creating strong collaboration with clients and product teams, user centric design, product strategy and lean development practices to develop innovation strategies for clients. Tammy's focus is on improving process, communication and efficiencies so that product teams and clients can successfully push boundaries and deliver smart products to market. Executes ideas into reality. Superior communication/presentation skills. Highly analytical and results focused. Specialties: Developing innovation strategies for clients using technology and design to create new products, experiences, infrastructure and services. Marketing operating systems and processes. And talking to strangers for just about any reason.