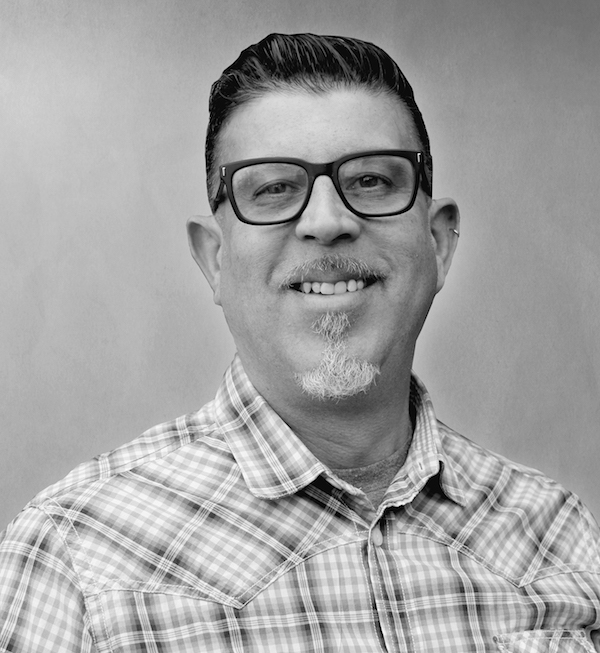 Maximizing Efficiency Through Tailored Marketing Solutions
brand consistency | content management | the importance of branding
In a relatively short space of time, consumer tastes and demands have shifted dramatically. We now live in a world that is so much more connected and socially active than any time previously, and this has changed how brands must market themselves.
Simply put: a one-size-fits-all approach to marketing has never been less relevant or practical for brands. Get attention to that of the consumer!
Do so as a marketer by custom tailoring every one of the campaigns they run according to the product/service they are trying to sell, or the market in which the campaign is running. If done well, personalizing their work in this way can ensure brands are compelling, effectively engaging with increasingly savvy consumers.
The challenge here is that brands need to convince their customers to part with their data, so it is used to provide targeted, personalized and relevant offers.
Being able to customize the technology that underpins a typical modern-day marketing campaign is also critical to success, but many organizations are forced to compromise and deal with pre-determined marketing solutions. Let's try a different approach; build specific organizational goals that hit home.
While many solutions, not always the best, deliver marginal improvements for marketing departments, they struggle to reap all the potential benefits that personalization or 1-2-1 marketing brings.
However, it could be argued that failing to consider specific business needs is not solely the fault of the vendors, but also of the marketers themselves. All too often, we see that the motivations to implement new technology generates from the wrong place: Instead of installing a tool to reach an original goal, they'll do it because there is a budget that they must utilize.
The Importance of Orchestration
Taking a laissez-faire attitude towards purchasing technology solutions can lead to a siloed approach where businesses are in a tangled web of software solutions that don't work cohesively as a whole. As a result, unnecessary overlap exists: there might be eight different systems used when one will suffice, for example. Apparent technological confusion now created, dilutes the over-arching messaging of a marketing campaign.
The best way to prevent this is to take a step back and identify the goals you hope to achieve. Define the strategy before the tactic. For example, the technology functionality you are considering is a tactic, but there might be multiple tactics that stem from the strategy. Ensure they can work in tandem.
A Tech-Based Approach
If marketers want to build upon existing market share and grow a loyal customer base, they must take the time to investigate the technology-based solutions that can help to deliver hyper-personalized, contextual customer experiences across all relevant touch points.
Marketers are often left worrying they may lack the relevant technical knowledge, but this should not be of concern. Instead, the onus should be on the technology vendors to focus more closely on guiding marketers through the evaluation process and helping them understand how each solution will help to meet their business goals from a base level.
Adjust Your Perspective
In today's environment, it is critical that marketers take the time to ascertain how the audience is receiving their messaging. There should be less worry about how they're perceived and focus more on if the campaign is understood, realizing it can be tough to respond dynamically.
The connected consumers of today demand natural communications across various channels, but only to an absolute limit. For example, if there are ten different ways to absorb a piece of information, customers will just choose between three and five different ways to do so, and the channels themselves, are dictated by your customer base and your marketplace. As a result, marketers must ensure that each avenue they choose offers the same level of messaging to boost engagement rates, loyalty, and conversion.
The role of technology in this exchange between brand and consumer is only set to become more critical as time goes on. Having the right content marketing systems (CMS) is key to ensuring assets are up-to-date, accessible and available to the relevant stakeholders and appropriate for the campaign or target audience.
Always Stay Ahead
The typical consumer today is more 'tech savvy' and less brand loyal. It can take them seconds to research competitor solutions, which is why brands can no longer implement a 'cookie cutter' marketing approach in a bid to stand out from the crowd. Instead, they must adopt a solution that is effective from both a performance and a financial perspective.
A defined brand may go for a simple marketing technology solution. The correct use of such solutions can help brands to continue to deliver engaging, multi-channel customer experiences to new customers while retaining their existing audience.
Learn how to successfully organization all of your marketing materials to help ensure your brand is delivering the best quality and most relevant content to the right audience with our digital guide: Future-Proofing Your Digital Asset Management & Creative Production.
About Damian Diaz
Damian Diaz has been in the Marketing & Creative Operations Technology space since 1999. With experience in marketing, sales, and the tech side of the business, I have watched the industry evolve from its infancy in print centric technologies to the enterprise marketing solutions we see today. As a Director of Global Marketing, it is my goal to deliver relevant content, events, and experiences to inform, educate, and entice those interested in marketing and creative operations technology solutions.