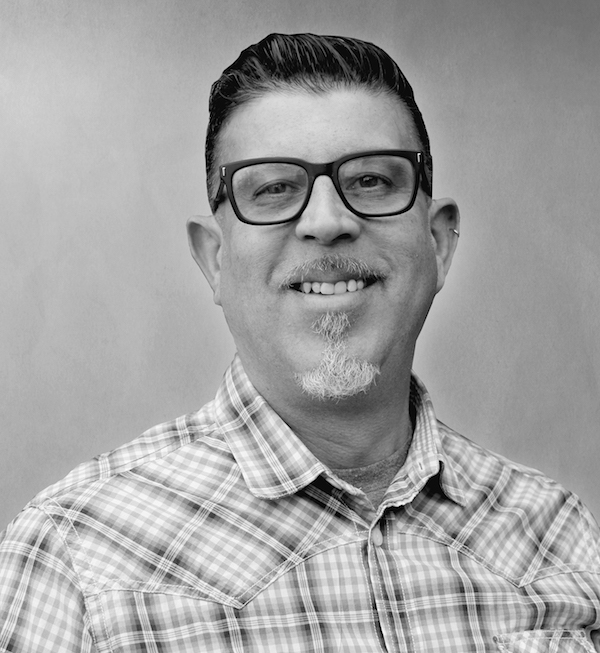 Technology, Consistency, and the Customer Experience
brand consistency | the importance of branding | content marketing
Delivering the best customer experience is a challenge faced by many brands — especially in an omni-channel environment where the number of touch points is rising rapidly.
The goal of delivering an exceptional customer experience is to keep said customer happy. By extension, this keeps them loyal and will ultimately lead to revenue growth for organizations.
However, in getting this process right, brands also need to consider the overall customer journey and the assets they use to move their target audience along the buying and retention continuum.In the quest to deliver the best experience and guide customers along the journey, marketing departments need a host of assets to support their efforts. All customers are different, as are their needs and their progress along the journey, which means all messaging has to reflect that, yet remain steadfastly consistent.
Technology Helper
What this means for brands and their marketing teams is that the messaging and associated assets are to be appropriately managed, all the way through from creation and approvals, to make them available for different promotions and regions.
Given the scope of marketing campaigns, the sheer number of resources created and the number of stakeholders involved, it just doesn't make sense to do this manually.
Instead, technology has an increasingly vital role to play behind the scenes, ensuring assets are up to date, accessible and available to the relevant stakeholders, and appropriate for the campaign or target audience.
A variety of solutions exist that manage different aspects, from digital asset management (DAM) and content marketing systems (CMS) to product information management (PIM) and marketing automation systems.
Driving Engagement Through Content
Along the journey, consumers will be exposed to numerous ways to consume information, such as email, videos, blogs, or adverts. However, if there are ten ways to absorb this information, customers will only realistically choose three to five.
As a result, marketers must ensure that each avenue offers them the same level of messaging to boost engagement rates, loyalty and conversion. Most importantly, when dealing with the omni-channel environment or offering products across multiple regions, these assets need to be current and offer the right context.

For example, if a specific customer journey relates to a product line, the assets need to include up-to-date information on specs, promotions, and prices. They also need to be made available at the right time — it's no use promoting a picnic basket or cocktail making set in winter.

In addition, the visuals also need to match up. Marketing teams and their various agencies need to ensure they're using the right visuals in the right way; this means providing images that are licensed and appropriate for the region or target market.
For example, some countries might have different legislation regarding products like alcohol or how models are clothed. All of these considerations, now managed by software or solutions that have been designed to assist with various aspects of marketing automation, project management or workflow improvement.
The Importance of Centralization
Moreover, for organizations with multiple brands and multiple in-house and external agencies supporting them, technology can also assist in one critical area: centralization of assets.
All of these are created, hosted, and managed on a centralized platform or marketing hub, and organizations can add a level of accuracy and security to operations while ensuring the processes around creation, approvals, revisions, and accessibility now streamlined.
Brands can ensure only the most current assets are being used, across campaigns, regions, and language. In addition to being current, approvals are managed efficiently and any material that is out of date in terms of style, tone or time can be automatically removed, ensuring accuracy across the board.
Backend Support
The role of technology, regardless of application or industry, is to make life easier. When it comes to the customer experience, this remains true. Directly, of course, the use of technology won't affect the customer experience — the two are too far removed.
Brands rely on their content and messaging to interface and engage with their customers, and it's only through delivering the right, targeted and relevant assets this is accomplished successfully.
With the right software and solutions in place, the whole process of creating, approving, managing and distributing content assets are comprehensively supported.
Learn how you can improve your digital asset management and increase the efficiency of your processes in our free guide: Future-Proofing Your Digital Asset Management and Creative Production.
About Damian Diaz
Damian Diaz has been in the Marketing & Creative Operations Technology space since 1999. With experience in marketing, sales, and the tech side of the business, I have watched the industry evolve from its infancy in print centric technologies to the enterprise marketing solutions we see today. As a Director of Global Marketing, it is my goal to deliver relevant content, events, and experiences to inform, educate, and entice those interested in marketing and creative operations technology solutions.