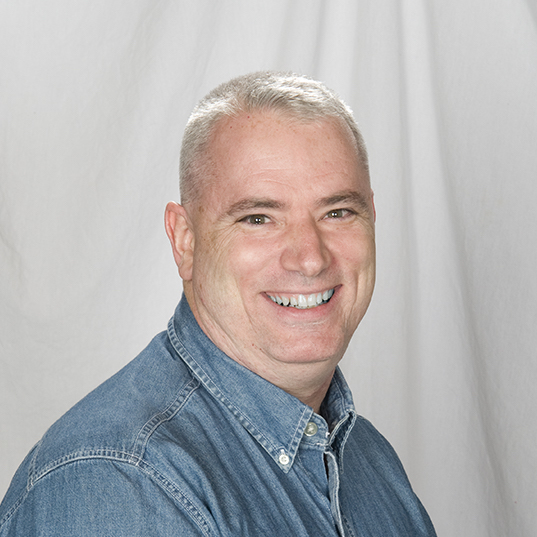 The Evolving World Of Creative Operations
One of my favorite sayings is, "The only constant is change." Even those things in our lives that seem permanent, like a mountain range on the horizon, inexorably change on geological time scales. Business processes often seem like those mountains, unchanging, constant, and implacable. Yet, successful businesses operate on processes that are more like a river carving its way through a mountain valley, their courses evolving to flow along the most successful path.
The Internet maturing has caused a massive upheaval in the way businesses communicate with their customers. Sticking with geology metaphors; the internet is an earthquake that has shattered the business landscape in such a short period that the flow of creative processes has been forced to evolve rapidly.
Cultivating Creativity
Companies have to work harder than ever before to stand out from the pack. In the current environment, creativity is a key differentiator. According to Forrester Consulting's The Creative Dividend, 82 percent of executives agree that companies benefit from creativity, yet, 61 percent of them don't see their own company as creative.
Creativity is especially important for activities such as branding, advertising, and marketing. Not only does your company have to get customers' attention and show how you're different from your competitors, but you also need to communicate an on-brand message that succinctly conveys the most crucial selling points of your products.
In House
Many businesses are developing in-house marketing teams to help foster creativity, where in the past, they would have outsourced those activities to one of the many capable and well-established marketing studios. As IOI's Martyn Cook blog discusses in his blog entry, the process of "in housing" creatives often leads to difficulty when merging with corporate IT systems.
There are excellent reasons that businesses are willing to brave the gauntlet of merging two disparate technological processes and cultural groups. Below are two key areas where in-housing creative gives businesses an edge.
Reacting Dynamically
The information age is ever-changing. Marketing in the past was more like the good ole Mississippi river, slowly changing its course over time in mostly predictable ways. Marketing in the time of the internet is akin to the Colorado raging through Grand Canyon after each spring thaw, where the changes are dramatically visible from one season to the next. A team steeped in a business's culture and with a vested interest in the business's success can use their familiarity and passion to respond to a rapidly changing world fluidly.
Staying Relevant
Facebook, Twitter, LinkedIn, YouTube, Blogs. Social media has become one of the most common ways that consumers gain information about products and services. But, without constant vigilance, your company rapidly moves to the bottom of your clients' feeds and fade from their minds.
Socialreport.com has an excellent synopsis of research from several sources regarding how vital frequency is to marketing success in the social media space. In brief, to maintain a positive social media presence; Facebook: Post one to two times a day; Twitter: Three to five tweets a day; LinkedIn: Post once a day. Blog posts seem to correlate more closely to the quality of the content as opposed to the number of posts, yet it is still vital to keep blogs updated to maintain your clients' interest.
As you can imagine, maintaining such a high rate of content creation is far more efficient for an internal team intimately familiar with the business.
Conclusion
All of this compressed change has lead to the evolution of the Creative Operations team. Creative Operations teams help smooth the transition of creatives into corporate IT environments, manage increasingly geographically dispersed teams, and coordinate processes across a business's creative space. Please take some time to read Damian Diaz's excellent introduction to Creative Operations. Damian dives much deeper into the intricacies of this emerging field, which is worth the read if you're interested in helping your team move into the modern age of creativity.
About Lou Monaghan
Louis Monaghan, Jr. has been a Senior Systems Engineer since 2011. He began his professional career in the commercial print industry as a prepress professional. During his time in prepress, he was able to combine his love of print with a passion for computing and began automating manual processes to increase productivity. His knowledge of technology evolved alongside a growing industry, and Lou quickly became an expert in automating creative workflows. At IO Integration, Lou helps educate clients, allowing them to unlock the full potential of their software solutions, creating speed and efficiency wherever he goes.