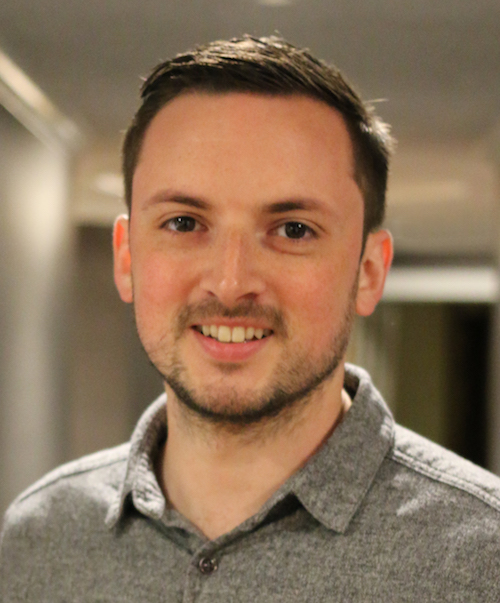 Benefits of a Cloud Based DAM
Cloud-based solutions for digital asset management (DAM) are becoming increasingly common among companies of all sizes and industries. The main difference between a cloud-based DAM and an on-premise solution is the infrastructure: will you host the system on your own servers and hardware, or use someone else's?
The implications of this simple question have many effects on the pros and cons of the type of DAM system you choose. In this article, we'll discuss both the benefits and the drawbacks of using a cloud-based DAM.
Why the Shift to Cloud Based DAMs?
Cloud-based DAMs have many of the same advantages as other cloud computing solutions, including:
Start-up costs: Cloud-based DAMs are typically easier, quicker, and cheaper to start using. As a subscription-based operating expense, cloud-based DAMs are more convenient for many businesses than an on-premises solution, which is a one-time capital expense.
Scalability: Instead of having to

anticipate any future data growth, you can start off small and have your cloud-based DAM grow with you.
Accessibility: Cloud-based DAMs are accessible from anywhere with an Internet connection and a web browser.
Security: Public cloud services such as Amazon Web Services and Microsoft Azure treat security as a top priority, which means that you don't have to handle this critical concern yourself.
Updates:

On-premises DAM systems require scheduled downtime to be updated. Typically,

this

can

only happen outside

of peak periods or on a weekend. Because of this,

it often means you can easily become several versions behind.

With a cloud-based DAM, software updates are pushed out automatically during scheduled maintenance windows, ensuring all users are on the latest release.
What is the Cloud?
The "cloud" is a network of remote servers that hosts your data and applications and provides them to you via the Internet. Most cloud services are accessible with via a standard web browser.
Large public clouds such as Amazon Web Services and Microsoft Azure have networks of servers distributed all around the world. This ensures that there's as little latency as possible when accessing the content you need, no matter where you're located.
The Advantages of a Cloud-Based DAM
Simple scalability
Most organizations are rapidly accumulating digital assets: the average company now manages 163 terabytes (163,000 gigabytes) of data. You need a database that will continue to grow alongside your business. Cloud-based systems make it easy to scale the storage and processing power you need for your DAM, based on how much you use it.
Ease of installation
Cloud-based DAMs can be quickly set up by the IT department or even the marketing team. Installation does not require a great deal of in-depth IT knowledge.
Accessibility from anywhere
Distributed teams and remote workers will find it much easier to collaborate using a cloud-based DAM. All employees can have instant access to the assets they require, no matter their location.
Security
Cloud-based digital asset management solution vendors apply multiple layers of security to protect their customers. However, note that not all DAM vendors are equal. Some vendors may advertise that they have all security certifications, but it may only be the platform they use that's in compliance (and not their own software). Make sure to do your research before choosing a DAM provider.
Cost-effectiveness
There's no need to purchase replacement hardware and software for a cloud-based DAM, as there would be for an on-premise solution. Cloud-based DAM are typically less expensive to implement. In addition, you only pay for the storage and power you need, and can quickly scale up or down.
The Problems with a Cloud-Based DAM
Network performance
The performance of cloud-based digital asset management solutions depends largely on the speed of the Internet connection between the vendor and the customer. This can cause issues when working with large files such as videos.
Limited customization
Large enterprise customers often require a degree of customization that isn't possible with most cloud solutions. In many cases, the only customizations possible are what the vendor authorizes (such as changing the color scheme or adding a logo).
With an on-premises solution, on the other hand, you may access to the solution's back end and can add additional code to achieve a higher level of customization.
Disaster recovery
If your servers go down, you may not be able to access your data in the cloud with an unstable Internet connection. This can cause increased downtime and delays when recovering from the disaster.
When restoring your data from the cloud after a disaster, you'll need to take into account the time it takes to download. This will incur additional costs while your employees sit idle and your customers are unable to access your services. If you have any mission-critical data, you need to store it somewhere that facilitates easy and rapid retrieval.
Some platforms may charge you for retrieving data, and this process may have a lead time (unless you pay more for expedited retrieval). For example, Amazon Web Services has two main cloud storage options: S3 and S3 Glacier. The latter is typically used for archives, and is less expensive on a per-terabyte basis. However, you'll have to pay to retrieve that data, and there might be a delay of several hours before you can start the process.
On-Premise DAMs
Although cloud-based DAMs are becoming more and more common, on-premise solutions are still used in certain situations. For example, on-premise DAMs are common in the agency world and for those specializing in videos or other large files. Other companies may have to physically store their data in a particular location or region (e.g. the European Union) due to compliance or regulatory reasons.
Cloud vs. On-Premise DAMs: What's Right for You?
When choosing between a DAM solution in the cloud or on-premises, a number of factors come into play: budget, security, size, accessibility, Internet speed, etc.
For many IT departments, the idea of control is most important. The fact that an on-premise solution is physically available in a room in their office is the deciding factor in favor of on-premises. In addition, an on-premise solution is truly yours once you purchase it, without the need to pay subscription fees every month.
Either an on-premise DAM or a cloud-based solution may be more cost-effective, depending on the pricing structure of your chosen vendor. You may be charged per user, or per the different modules or functionality you select. Before making the final decision, do the math to find out what's best for your situation.
Final Thoughts
Although cloud-based DAMs have a variety of advantages, they're not the perfect fit for every organization. If you have questions about how to implement your next DAM solution, we're here to help. Contact us for a consultation about your business goals and requirements.
To learn more about how to improve your digital asset management, read our free guide here.
About Martyn Cook
Martyn Cook, Client Solutions Director, IO Integration is an influential strategist with the demonstrated ability to communicate, present, and influence credibly and effectively at all levels of a customer's organization from C-Level to end user. Providing a consultative and analytical sales approach I am able to advise on industry trends, opportunities and challenges impacting customers whilst offering a solution.