Navigating MarTech Trends: Setting Your Marketing & Technology Priorities Straight for 2023
With 2023 on the horizon, you've probably got plans about what you want to do with next year's marketing budget.
Before you start scheduling demos and searching for new tools, make sure you're approaching MarTech from the right angle. Resist the urge to jump on the bandwagon of marketers buying every tool that comes up when they type in "MarTech 2023," and take the time to figure out what you should prioritize in the new year. New tools and new capabilities emerge all the time, and you need to be able to distinguish between the ones that you need and the ones that you don't.
More so than spotting specific solutions, it's vital to know when and why to make changes to your MarTech stack. To clarify: This isn't a guide to MarTech trends in 2023; it's a guide to figuring out which ones your business needs to follow for success. We're getting into the weeds to examine how to form a sound MarTech strategy so that you can make the right choices for your organization. These are the steps that every organization should take when they decide to add to their stack in order to build exactly what their team needs to achieve positive outcomes.
Here are five principles to keep in mind when making decisions about your MarTech stack going into 2023.
1. Assess What You Have and What You Need
Step one of your process should always be performing a MarTech audit to find out where you're at. For a more detailed guide on how to audit your stack, check out our blog about how to approach marketing resources management.
By defining your goals, assessing your situation, and identifying your pain points, you can develop a comprehensive picture of your MarTech stack. The outcome of your audit will be your compass for the rest of this process, so be thorough.
The more detail-oriented you go, the easier it will be to make decisions later on in the process, so gather as much pertinent information as you can. If you're struggling to decide where to start, remember that marketing is a goals-based department: The point is to attract leads and convert them into sales. Pay careful attention to how you're addressing each step of the customer journey, and take note of any gaps or missed opportunities.
A good internal audit of your existing stack is invaluable, and it's a good rule of thumb to do one before you make any big MarTech decisions.
2. Ask Yourself, "Do I Need More Tools?"
The number of tools used by marketing organizations is always increasing: According to MarTechTribe, the number of solutions in the average MarTech stack has doubled from 16 to 32 in 2020.
And that doesn't account for the tools that are being discarded and replaced with better, more efficient ones. Before you start looking for more capabilities to add to your stack, consider what you already have and identify if you're making the most of your current stack. Sometimes, what you really need is better connectivity between tools or a cohesive strategy for using them in concert to achieve the best outcome. That being said, it's not dangerous to do some shopping if you realize there's a hole in the aforementioned strategy that needs to be filled or if you discover a tool with a feature that would improve your capabilities.
The key takeaway is that you should prioritize examining what's already available to you before you look for anything new. While it's tempting to replace your old solutions whenever you find shiny new ones, remember that every new implementation requires onboarding, training, and tuning before you can make good use of it.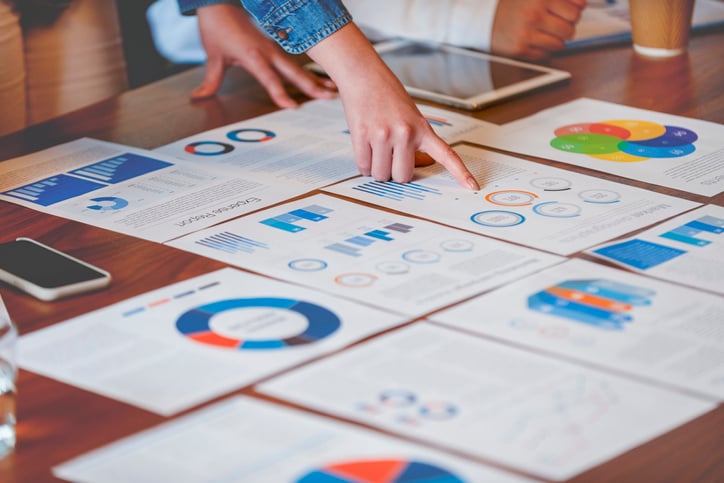 3. Remember: Self-Service Is the Best Service
If you do find that you need to go tool shopping, one of the best MarTech trends that should help guide your technology strategy is a shift toward self-service solutions.
Self-service solutions are tools designed to allow a single person to perform all the tasks necessary for their role. An SEO expert probably needs a tool to examine keyword data, and plugins to help them fine-tune metas on your website's backend, for example. Without the plugins, they'd have to ask someone with web design experience, and then they're no longer able to complete their role on their own.
The most interesting direction self-service has taken is low and no-code technology. Low and no-code solutions allow people with limited technical knowledge to create products that traditionally require robust coding experience. A good example would be WordPress plugins that allow marketers to create entire websites that are on par with their hand-coded competition. And some of these tools can even be used to build applications; no and low-code tools are near the top of our "MarTech trends to watch" list. Gartner's research predicts that "by 2025, 70 percent of new applications developed by organizations will use low-code or no-code technologies, up from less than 25 percent in 2020."
The point of self-service solutions isn't to eliminate teamwork; it's to avoid bottlenecks caused by a need to turn to someone outside of the marketing department for something like data analysis. Wherever you see a bottleneck in your team's processes caused by a need to find another person to perform an action, like pulling lead generation data or finding out how many impressions a social post received, there's an opportunity to add a self-service tool to overcome the problem.
4. Plan for Scalability
The goal of most successful marketing teams is to help the business grow. Ideally, your solutions should be able to grow with it.
If you haven't already done so, it's a good idea to look at solutions that function in the cloud. By moving Creative Operations to the cloud, you add resiliency, security, and scalability. Since cloud solutions don't have to be maintained or directly connected to your on-premises systems, they can continue to support your business as it grows.
Also, be sure to carefully examine the way that solutions you're considering for your MarTech stack handle things like licenses — a tool that's affordable for a small team might become considerably more expensive if you need to give access to more users.
Scalability ties in closely to our next subject, integration-friendly solutions. If a tool is designed to integrate with other pieces in your MarTech stack, it will be easier to keep the functionality of that tool as your business grows and as your stack grows with it.
5. Keep It Integration Friendly
MarTech stacks are fluid — while it's true that you should pour immense thought into when it's time to add something to your MarTech stack, it's also true that you will undoubtedly want and/or need to add to it as your business develops.
As data becomes more and more critical to marketing operations, it becomes more and more important that all of your applications can "talk" to each other. Applications that don't share their data with others represent a problem because it will cause friction and likely frustration, too, as your team will have to manually extract pertinent information from them to make use of them.
Adopting an Integration Platform as a Service (iPaaS) or Integration as a Service (IaaS) solution like IO AppFlow is a must. Data is only useful if you can do something with it, and integrated applications do the heavy lifting for you by importing information from one another without any effort on your part.
Make sure your integration platform or solution is as scalable and adaptable as the applications you're connecting with it. An integration solution that can't scale up with your environment will ultimately become a problem.
The best integration solutions tend to run in the cloud, where size and system don't cause any hindrances.
Lastly, remember that even "unfriendly" tools that don't sport integration capabilities out of the box can still usually be incorporated into your stack via a custom integration. In these cases, it's best to have a partner like IO Integration to help you navigate the process.
More integration leads to faster processes and higher productivity; you should make an effort to integrate every solution that you can into your environment. Your team will thank you.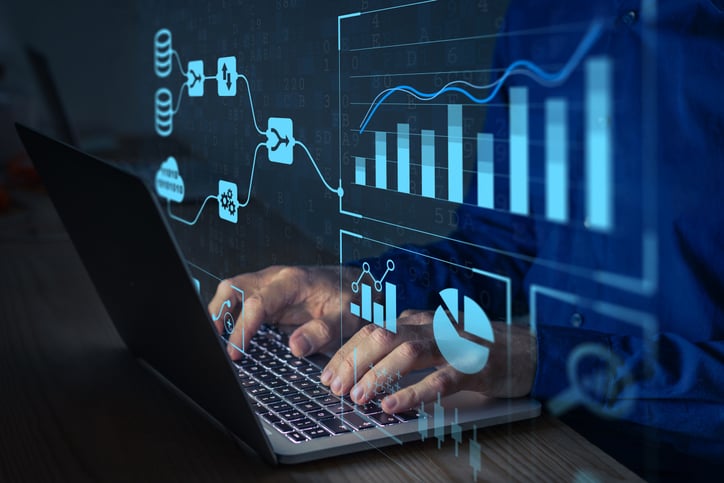 Closing Thoughts
As is usually the case, it's best to embrace change when you can, and MarTech is no exception.
You never know when someone is going to introduce a tool that changes how creative teams tackle projects, and keeping your eyes open for those solutions is always a good idea. No matter which trends ultimately define MarTech in 2023, the approach outlined here will help you find out what you have, what you need, and what you should do to bridge the gap between the two.
The only certain requirement for the foreseeable future is solution integration. Bigger and better tools will surely emerge in 2023, but no matter what new capabilities they add or what challenges they help you overcome, they'll always function best when they are connected to the rest of your MarTech ecosystem. Integration ensures that no time is wasted on manual data entry processes and that no critical data is missed or lost in translation, so to speak.
If you're feeling daunted by the prospect of auditing your MarTech stack or if your business is taking its first foray into building a true MarTech ecosystem, our experts can lead you through the process step by step.